MANILA, PHILIPPINES – Since March, the world has adapted to pandemic lockdowns and it's no surprise that our health and fitness routines have changed as a result.
New global data from Fitbit reveals how Fitbit users have embraced new activities to help manage our new normal. The Fitbit research team compared population level data from 2019 to 2020 by metrics including step count, active minutes, sleep patterns and activity types to see what differences the pandemic have driven in the Fitbit community.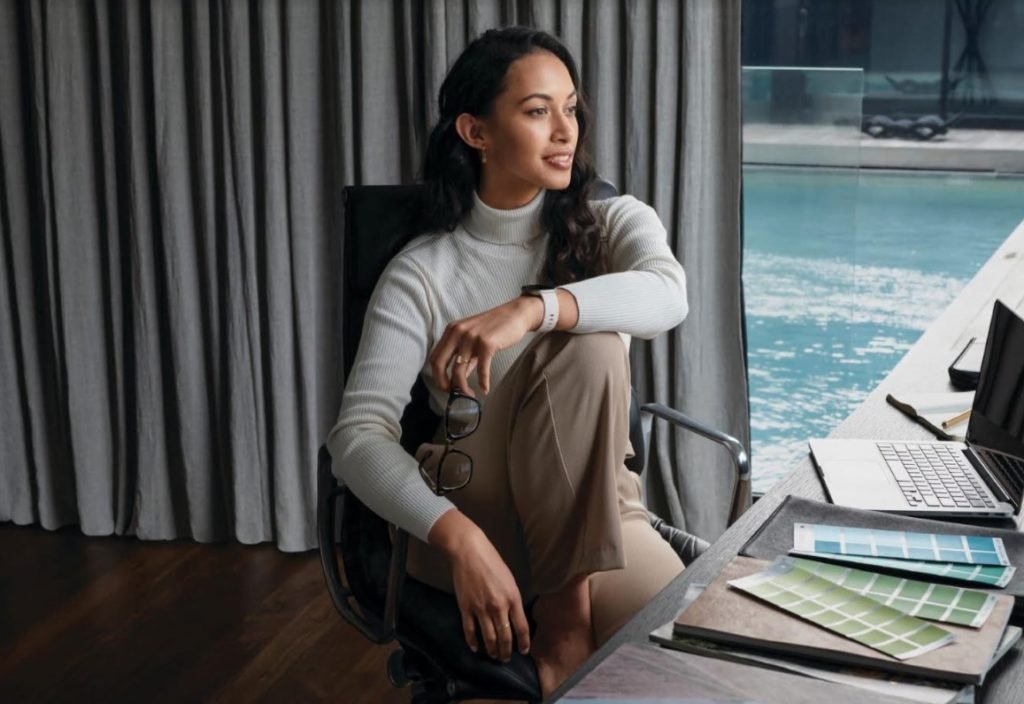 Here are some key findings that the Fitbit data revealed across APAC:
Mediation, Yoga and Pilates saw huge increases in 2020 across APAC, mirroring the global trend, with meditation in particular seeing massive gains in popularity among Fitbit users across the region
Activity (steps and active minutes) levels across the region increased as restrictions eased, but not more than pre-pandemic levels with the exception of Hong Kong, which saw a slight increase in Jun – Aug 2020 compared to the same period the year before.
Hong Kong took the most steps in APAC during lockdown (Mar – May 2020) and as restrictions eased (Jun – Aug 2020), replacing Singapore as the country with the highest step count in the region.
The Philippines took the fewest steps in APAC in 2020, replacing India as the APAC market at the bottom of the step table.
Australia and New Zealand continued to lead the region in active minutes achieved, even if they did not lead in overall step count, suggesting a greater level of intentional activity such as exercise.
Most countries saw their lockdown gains in sleep duration reverse as they reopened, with the exception of Australia, which continued to enjoy an increase in sleep duration to 7 hrs 37 mins, a whopping 39 mins higher than the regional average.
Philippines was the 'most improved' market when it came to sleep. Increasing by 30 minutes during lockdown, and 25 minutes post-lockdown vs. 2019 sleep averages
The regional average Resting Heart Rate (RHR) improved during lockdown and stayed the same even as countries reopened. When compared against 2019 RHR, every single country saw an improvement.
Also Read: Fitbit Sense And New Products, To launch in Q4 2020
On the whole, the data shows that while users have embraced a more sedentary lifestyle in 2020 with overall activity decreasing, many users have pivoted to more frequent stress-relieving activities.
What we studied
To identify the differences the pandemic has driven in the Fitbit community around the globe, the Fitbit research team analyzed aggregated, anonymous population level data from Fitbit users ages 18 to 80 with a BMI of 15 to 60 across tens of million Fitbit users from March 1 to August 31, 2020 as compared to the same time period in 2019, including step counts, active minutes, and activity types.
The following data set represents users from selected APAC markets including: Australia, China, Hong Kong, India, Japan, New Zealand, The Philippines and Singapore.
2019
Mar – May
Jun – Aug
RHR
Sleep duration
Steps
Active mins
RHR
Sleep duration
Steps
Active mins
AU
64.86
7:17
9,625
297
65.31
7:22
9,557
297
CN
64.70
6:49
9,385
257
64.14
6:42
9,036
252
HK
64.98
6:32
10,338
277
64.83
6:31
10,054
272
IN
68.18
6:15
8,050
255
67.67
6:15
7,848
253
JP
64.75
6:36
9,776
275
63.92
6:29
9,089
267
NZ
64.21
7:23
9,394
294
64.62
7:27
9,297
293
PH
66.48
6:21
8,074
266
66.20
6:21
7,913
263
SG
65.28
6:22
12,778
283
65.26
6:26
10,113
282
APAC
65.43
6:42
9,677
276
65.24
6:42
9,114
272
2020
Mar – May
Jun – Aug
RHR
Sleep duration
Steps
Active mins
RHR
Sleep duration
Steps
Active mins
AU
64.63
7:33
8,904
277
65.24
7:37
9,203
286
CN
64.28
7:06
8,044
232
63.89
6:56
8,310
239
HK
64.39
6:51
9,760
247
64.07
6:47
10,676
248
IN
67.20
6:33
7,173
228
66.95
6:33
7,361
252
JP
64.45
6:49
8,046
246
63.85
6:37
8,203
252
NZ
63.79
7:42
8,765
270
64.58
7:39
9,079
287
PH
65.32
6:50
6,596
225
65.35
6:45
7,286
235
SG
64.11
6:47
8,628
239
64.24
6:46
8,865
249
APAC
64.77
7:01
8,240
246
64.77
6:58
8,623
256
Percentage growth in activity count from 2019 to 2020
Meditation
Yoga
Pilates
AU
3,507.5
186.7
52.3
CN
3,926.0
60.2
64.9
HK
2,121.3
21.6
95.2
IN
2,381.0
241.6
89.6
JP
1,000.8
81.9
54.1
NZ
18,333.3
82.9
105.9
PH
2,598.0
123.4
83.1
SG
6,128.3
135.9
100.4