Studies find that properly washing hands with soap for at least 20 seconds is effective in killing germs on one's hands. This makes it one of the primary defenses any person has to live a healthy, active life safe from diseases. DR. COCO, a brand new locally-made hand soap, looks to elevate the handwashing experience for Filipinos everywhere.
Ms. Star Estacio, General Manager for Food and Personal Care BU, Consumer Care Products Inc., the proud team behind DR. COCO Natural Hand Soap, explains the motivation behind this new product. "We wanted to create a hand soap that is designed for the times," says Star. "At the rate we are washing our hands in this new normal, consumers deserve a hand soap that will not only effectively cleanse, but at the same time, nourish hands using natural ingredients. We have made handwashing better than ever by creating a soap that has multiple benefits that go way beyond just keeping your hands clean, DR.COCO."
DR.COCO Natural Hand Soap is the first and only 100% Nature-Derived Hand Soap in the Philippines that has solid clinical proof of its anti-bacterial and anti-viral efficacy. It kills, not just removes, 99.99% of bacteria and viruses including coronaviruses. Best of all, it delivers on this clinically-proven cleansing abilities using natural ingredients. It is this duality of being able to use science to harness the power of nature that makes DR. COCO a real game-changer.
DR. COCO takes the term "natural" to heart. Compared to other products that claim to be natural but only contain up to 50% natural ingredients, over 90% of DR.COCO's ingredients are derived from one of the healthiest natural products from the Philippines: the coconut. The balance ingredients are made of other premium natural materials. That means one can be assured that DR. COCO does not contain harsh, synthetic, or crude-oil derived ingredients commonly found in hand soaps today.
Furthermore, DR.COCO is the first and only hand soap in the market made with CocoMCT ® (medium chain triglycerides) the most essential component of coconut oil. Not only does CocoMCT® act as a natural moisturizer, it also has proven anti-bacterial and anti-viral properties. CocoMCT® is compatible with the natural lipids found in the hands, allowing it to easily go beneath the skin's surface, and continuously pamper the skin even with repeated use. In the end, instead of a squeaky clean sensation after wash that one normally gets, DR.COCO leaves a noticeable luxurious after feel.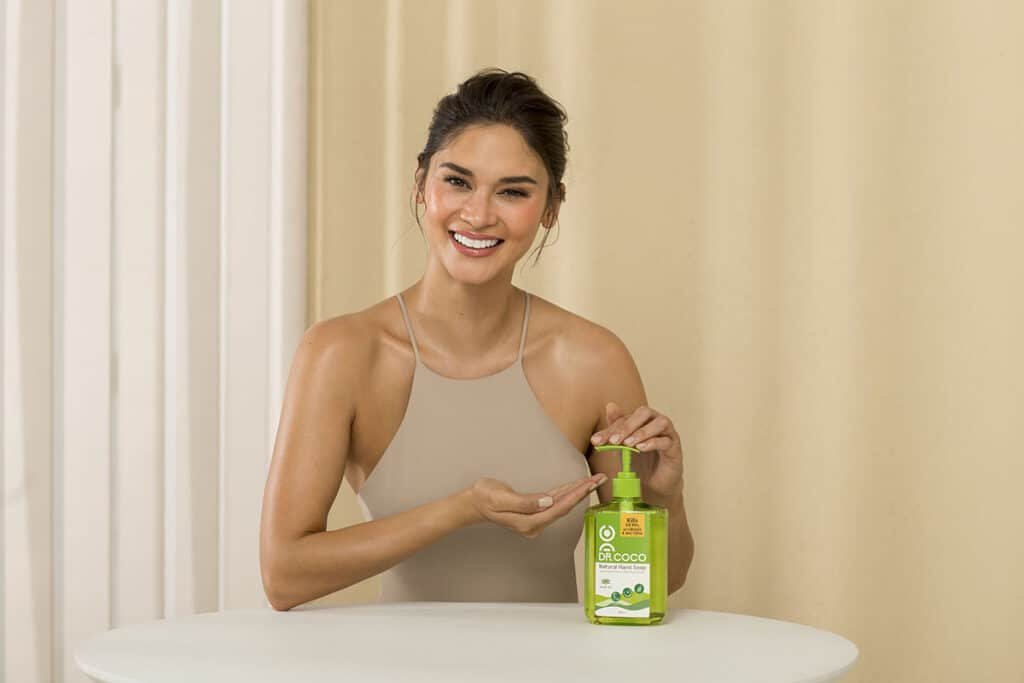 DR. COCO clearly exhibits the best of Philippine Ingenuity that is worthy of the global stage. That is why it is only befitting to choose Miss Universe 2015 Pia Wurtzbach as its global brand ambassador. "DR. COCO is one of my best discoveries. I have been an avid user ever since I opened my first bottle. The moment you dispense the product on your hands, you will really notice the difference. It's like applying lotion while you wash. Plus, the scents pang world-class talaga! It's also the first time I've heard of a product that continues to protect from 99% of bacteria for up to 4 hours after hand washing.," says Wurtzbach.
Pia expressed great excitement over the product and believes it can have a positive impact on the daily lives of Filipinos. "In my heart, I always knew that we Filipinos are capable of producing excellent products but to actually experience one makes me beam with pride. DR. COCO goes the extra mile. It provides extra cleansing, extra protection, extra care, and is extra natural. I am proud to represent a proudly Filipino-made product of this quality. Magaling talaga tayong mga Pinoy."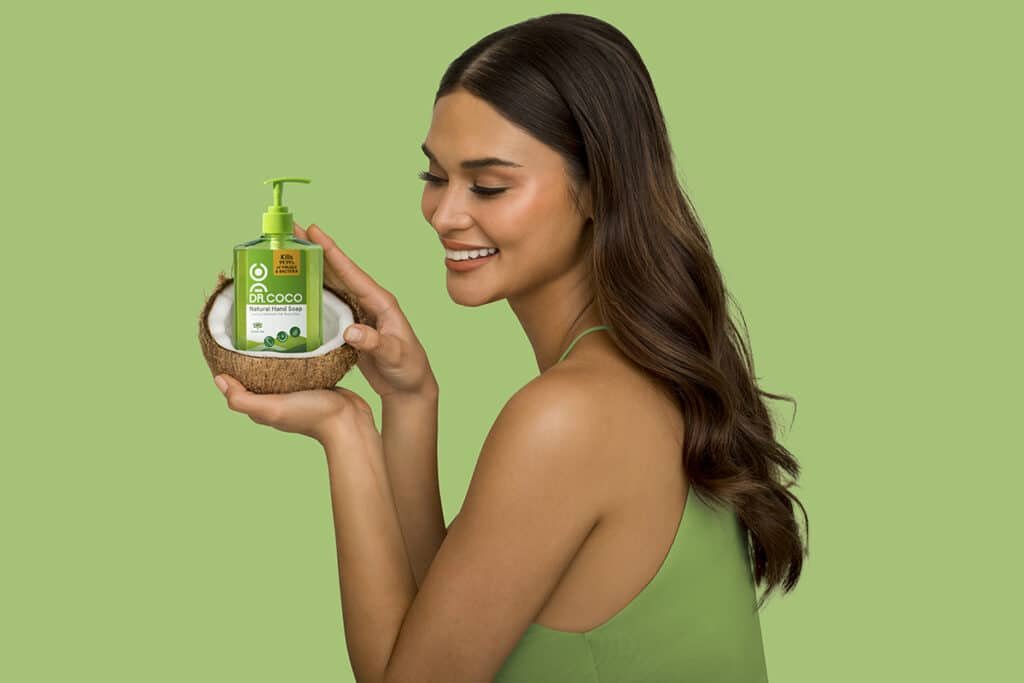 Wurtzbach will be representing DR. COCO as the leading brand ambassador at the hand soap's grand virtual launch this coming May 19. Entitled "The Art of Clean: A Masterpiece by DR. COCO," the event is set to start off DR.COCO's time in the Philippines with a bang.
"We believe that there could not be a better fit than Pia and DR.COCO," says Star. "She has always shown love and support for the very best of Filipino endeavors and we at CCPI are excited that she shares our passion for elevating everyday products for Filipinos starting with hand soaps."
DR.COCO is available to order online from both Shopee and Lazada. For more information about the product, check their official website: drcoco.com.ph. One can also follow DR.COCO's official social media accounts: DrCoco.ph on Facebook, and @DrCOCO on Instagram. It is also now available in your favorite retail stores like Mercury Drug, Watsons, Landmark, South Supermarket, and Unimart.
Lazada: https://www.lazada.com.ph/shop/dr-coco
Shopee: https://shopee.ph/drcocoofficialstore