Xiaomi may not be as popular as with other brands in the Philippines when it comes to smartwatches and fitness trackers. However, the brand shares a significant amount primarily because of their affordability while still being packed with a lot of features. The said company's Mi Band (also called Mi Smart Band) line of wearables is the perfect example of the bang-for-the-buck other than their popular household appliances and high-end smartphones. And just recently, the company has unveiled their latest fitness trackers: the Xiaomi Mi Band 6.
With a screen that's roughly about 50% larger than the Mi Band 5, the new Mi Smart Band 6 offers a wide range of sensors, fitness functions, and health monitoring features at a price a lot would be excited to know.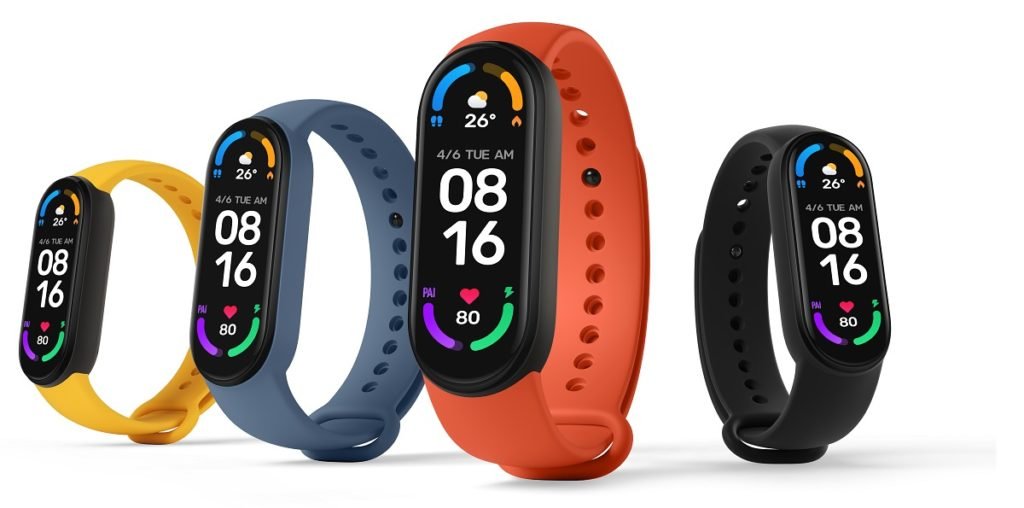 Xiaomi Mi Band 6 (Mi Smart Band 6): Design, Specs, and Features
Just like the previous release, the Xiaomi Mi Band 6 has a silicone strap that comes in multiple colors: you may choose between Black, Orange, Yellow, Olive, Ivory, and Blue.
The Mi Smart Band 6 device measures 47.4 x 18.6 x 12.7mm and has an edge-to-edge AMOLED display that measures 1.56-inches diagonally.
Also Read: Fitbit Charge 4 And Its Superb Simplicity And Functionality
The display is a 152 x 486 resolution panel, and it also comes with a tempered glass layer that has an anti-fingerprint coating.
Xiaomi says the Mi Smart Band 6 has a PPG heart rate sensor, an Sp02 sensor, a 3-axis accelerometer, and a 3-axis gyroscope sensor.
The company also offers a separate NFC edition of the wearable, but a little expensive than original. If all you're looking for is health and fitness tracking, you've got loads of options in this one. The Mi Band 6 features a customizable function module, 30 fitness modes, 5ATM of water resistance, sleep tracking, stress monitoring, female health tracking, idle alerts, camera control, and more.
The Mi Band series would last more than a week on a single charge. With its 125mAh battery, the Xiaomi Mi Smart Band 6 can last through more than 14 days of continuous use before it needs to be recharged using the included magnetic charger. Plus it only takes less than 2 hours to recharge the wearable, too.
The Mi Band series stays to be compatible with iOS and Android, and fitness apps such as Strava.
Pricing and Availability
The new Xiaomi Mi Band 6 will be available in the Philippines over the next coming weeks, with an estimate at around 2,499.00. This is a price a little higher than Mi Band 5 but still affordable versus the top-notch brands available in the Philippine market.
The Xiaomi PH website does not offer news about the said gadget, not selling even the Smart Mi Band 5 yet. So chances are this will be available on the black market, or Lazada and Shopee.
The Mi Smart Band 6 was launched alongside several new smartphones from Xiaomi. This includes the Mi 11 Lite series, the Mi 11i, and the Mi 11 Ultra. As these are all Android phones, the wearable should pair nicely with each.