Meet our fourth Pinoy Fitspiration after Ia Hernandez. This is Chris Edward, a fitness enthusiast and a yogi.
Chris used to weigh 250 lbs. He has been teaching Les Mills BodyBalance and Vinyasa Yoga for more than 6 years now. Currently, he is the Program Head of BodyBalance and a GX Superstar Alpha at Fitness First Philippines. Chris is also certified to teach Mat and Reformer Pilates, Les Mills BodyPump and Les Mills BodyVive. He has started working out since 2008.
You are an instructor of different Yoga classes at Fitness First. When did you realize that you have a passion in fitness? In Yoga?
I have been a gym goer since 2008. Ever since, I am into movement because of my love for dancing so when I joined Fitness First as a member I tried all of the possible GX classes. I loved almost everything from Dancing to cycling, from Aerobic classes to Athletic classes and then I found my happy middle doing and attending Yoga. That is when I realized that I have a calling to be part of the Fitness industry.
What is your biggest motivation? How do you manage to stay consistent?
My biggest motivation is health. Way back in college, I started working out because I was at my heaviest during the summer of 2008. Also, on the same year my Dad died of heart complications. I knew from that point that I would have to take the initiative to watch out for myself. I stay consistent because whenever I see my students and clients they become my inspiration. I have to embody what I teach and share them so that eventually they get to inspire other people as well on their journey to being fit and healthy.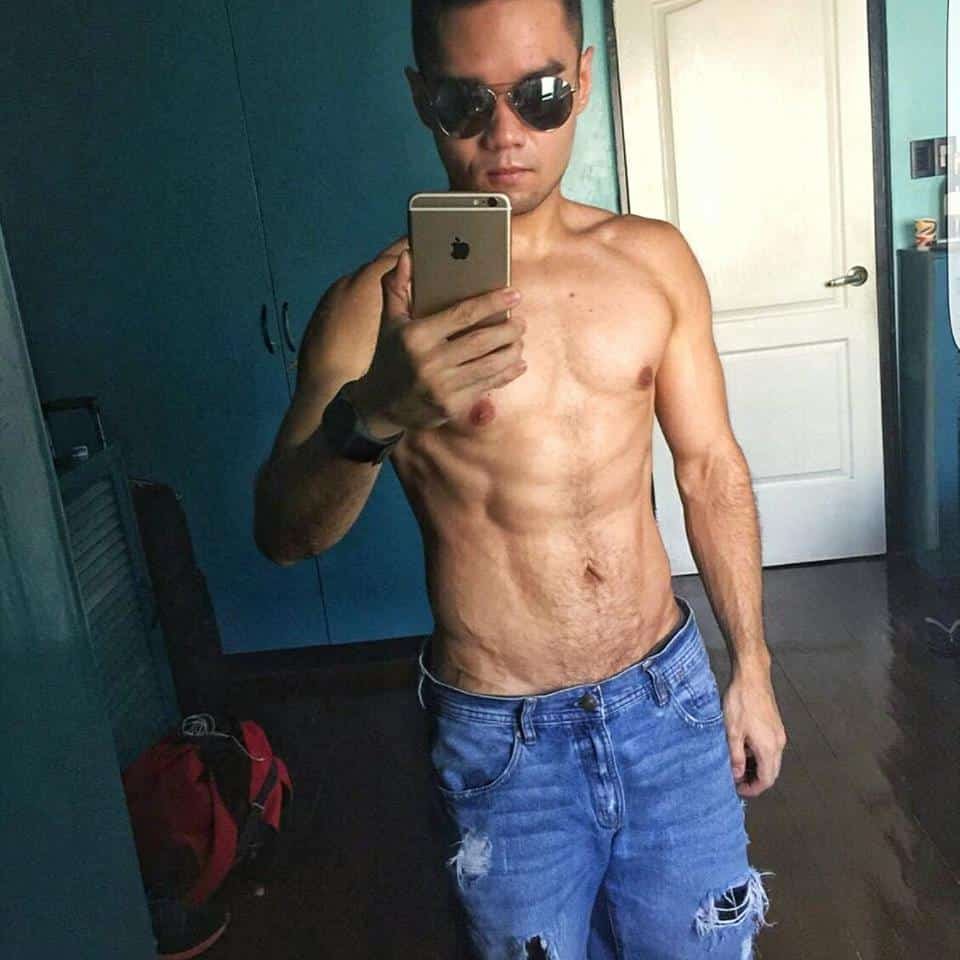 Can you take us to your training routine? What is it like?
In a week I am teaching around 10 – 12 group fitness classes which include BodyBalance, Yoga, Pilates and strength training classes that require me workout with my clients most of the time. On top of that, I would still have to allot time for my self practice and workout. I make sure I am able to practice 2-3 hours of Yoga per week, 3-4 hours of strength training and 1-2 hours of Cardio session.
Can you tell us your top 3 favorite exercises and what do you love about them?
Forearm plank: It is a whole body strengthener. One of the best ways to work those abdominals.
Skull Crusher/Overhead tricep extension: It has always been a challenge for me to make my arms bigger. Knowing that the triceps cover about 2/3 of our arms then I would really have to work hard on them. This exercise does not fail.
Single Leg Dead Lift: Sexy and toned bums is my weakness. This exercise will not only burn it also delivers.
In you own opinion, how many hours for a man would it require for a normal workout and how many times a week?
Depending on the fitness level and goals, a person can workout 5-6 days week. About 1 hour to 2 hours a day. Those who are just starting, remember to start smart. 2-3 days a week will be good enough working out around 30 mins – 1 hr a day.
Any sample diet you'd like to share?
Believe it or not: I eat almost everything. But I eat the right amount. I calorie-and-macronutrient-count the food I eat. Before it was a challenge, but when you get used to it you will automatically know that a cup of rice has around 200 calories, and about 4 grams of protein.
#RelatableFitness Question: Do you allow yourself to have cheat days? If you do, what are your favorite foods you allow yourself to indulge in?
Before, I usually have 1 – 2 cheat meals in a week and it worked. Now, I just allow myself to eat what I want in the right amount. Like for example, I get eat my favorite chocolates 30 mins to 1 hour before an intense workout. Since the sugar in the chocolates will give me enough energy to drive me and finish off my exercise.
Any supplement(s) you'd like to share with our yogi readers?
From the word itself, supplements are there to only assist you to whatever aspect of nutrition you lack. If you have a very well rounded diet and nutrition you can always forego of supplements.
What are your current fitness goals right now?
Right now, I just want to make sure that I can always inspire my students to stay fit and healthy. That is why I still watch what I eat, and I make sure that I get my workout done as well.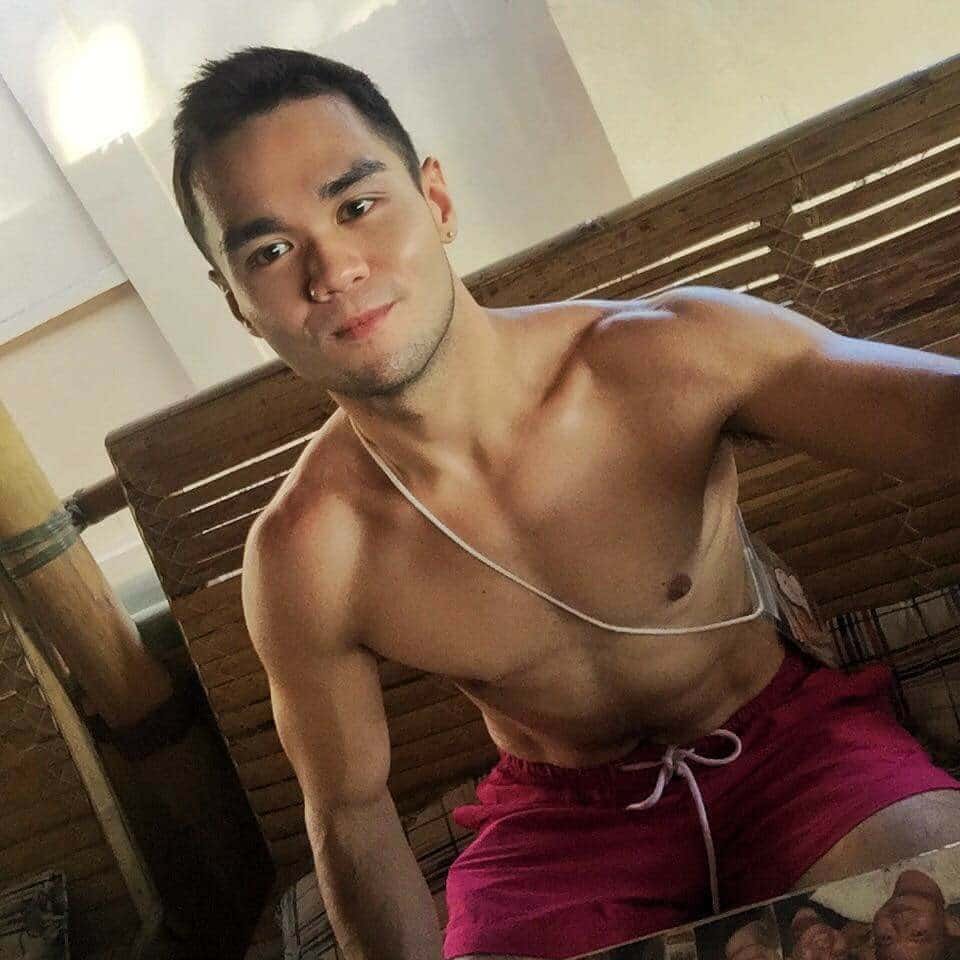 Before we end this interview, what's your biggest advise to those who wants to start a healthier, fitter lifestyle?
To the guys who quite feel that they are challenged on how to start a good and healthy lifestyle the best advice that I could give is to make sure they start doing everything with a friend or someone they know. These friends will help them motivate and help them stay on track whenever it is going to be a challenge to do their routine. Start attending Group classes. Make friend. Do not be shy. All of you are there to enjoy, all of you are there with a same goal and that is to become fitter and healthier, every after class.
Any shout outs / parting words / fitness quotes you live on by?
Embed fitness to your lifestyle and live better.
Check out Chris' journey by following his Instagram at chrisyogaph. More fitspirations coming your way this month!