Xtreme Gym Equipment Trading and Gym Rat together with Evogen Nutrition Philippines presents: Mr. PHYSIQUE Phillippines 2017, the first ever all-physique competition.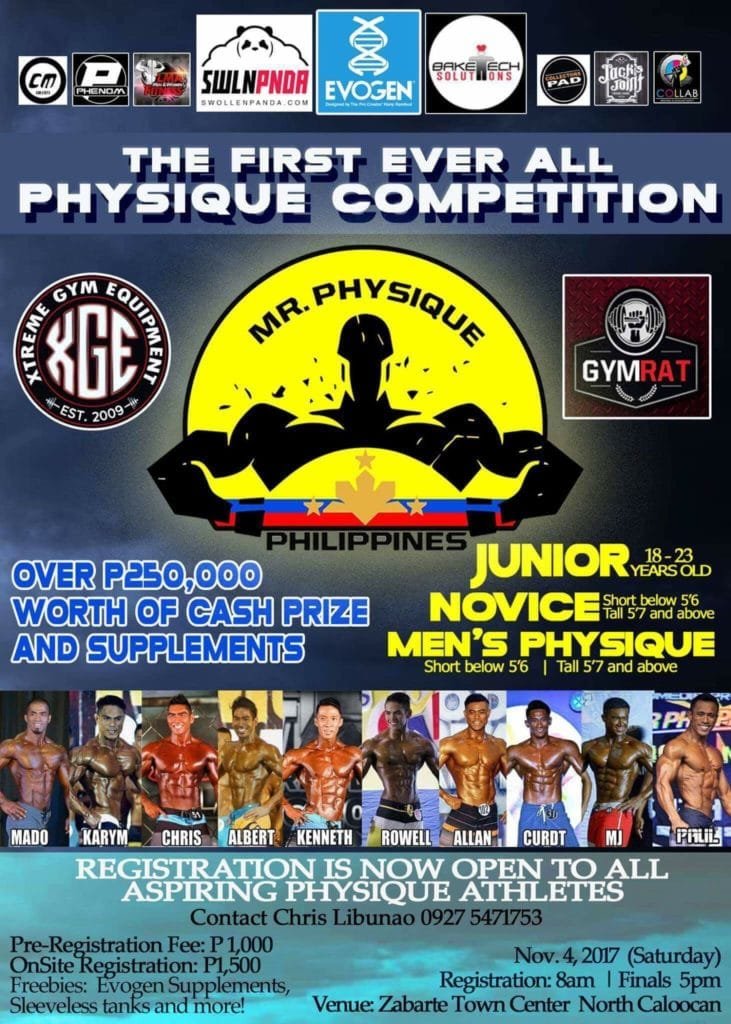 Over 250,000 cash prize and freebies to be given away.
Mr. Physique Philippines 2017
Date: Saturday, November 4, 2017
Venue: Zabarte Mall, North Caloocan City
Pre-Registration Fee: P1,000.00 with freebies
On-Site Registration: P1,500 with freebies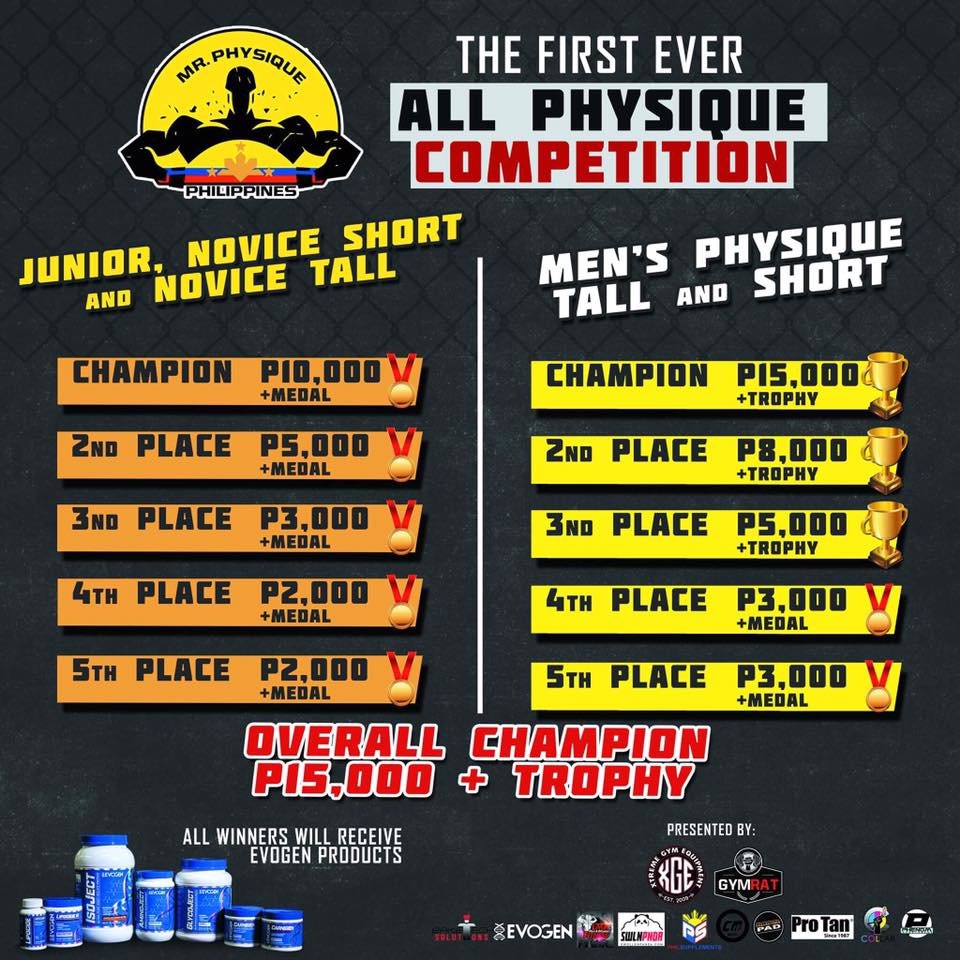 Admission is FREE!
For more information about Mr. Physique Philippines, you may contact Chris Libunao of XtremeLma at 09275471753.