MANILA, PHILIPPINES – adidas has unveiled its latest footwear innovation, the ADIZERO PRIME X 2 STRUNG. The shoe pushes the boundaries of athletic footwear technology, setting it apart from the competition.
Coralie Ho-Von, Global Product Manager Running Footwear at adidas, remarked: "Freed from traditional design constraints, we tapped into the full potential of our creative team. The result is a groundbreaking shoe that revolutionizes running footwear. We're thrilled about the athlete-tested enhancements, from improved stability to added spring, and look forward to more innovations this season."
Key Feaures of the Adizero Prime X 2 Strung
Positioned as a maximal training shoe, its super stack height is tailored for a spectrum of runs – from daily training and extended jogs to those adrenaline-fueled uptempo efforts.
One of its standout upgrades is the introduction of the Strung upper, offering a more flexible and snug fit, akin to wearing a sock, that stays true to size. This is complemented by a revamped midsole design that not only enhances stability but also modernizes the shoe's core structure.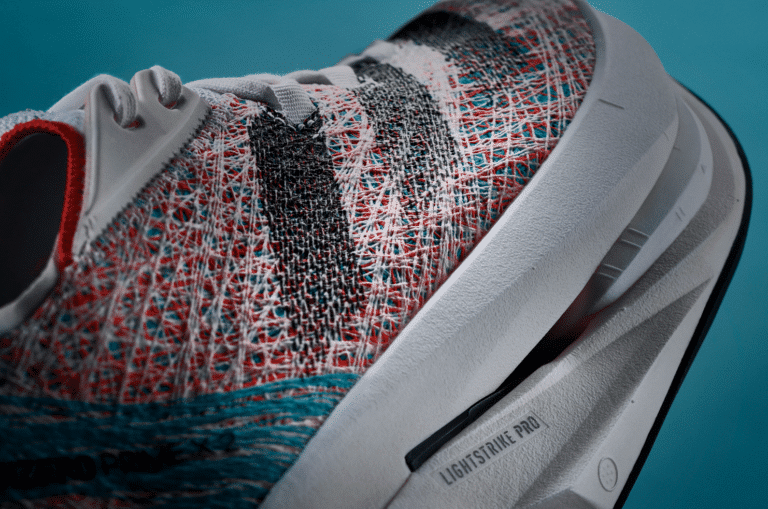 Moreover, the rods are replaced by two carbon plates sandwiching three layers of Lightstrike Pro. The super soft middle layer nestled between these is particularly intriguing, a feature that piques curiosity and promises a unique running experience.
Distinguishing features of the shoe include:
STRUNG UPPER: Designed with layered strengthening in crucial regions and targeted flexibility.
3 LAYERS OF LIGHTSTRIKE PRO + CONTINENTAL OUTSOLE: This creates a 50mm stack height, optimized for reduced weight and increased forefoot springiness.
2 CARBON-INFUSED PLATE SYSTEM: Integrated into the new LIGHTSTRIKE PRO core, it's crafted to boost the shoe's overall responsiveness.
Jules Aquino, captain of adidas Runners Manila, recently sported the Prime X 2 Strung at the Berlin Marathon 2023, showcasing its capabilities.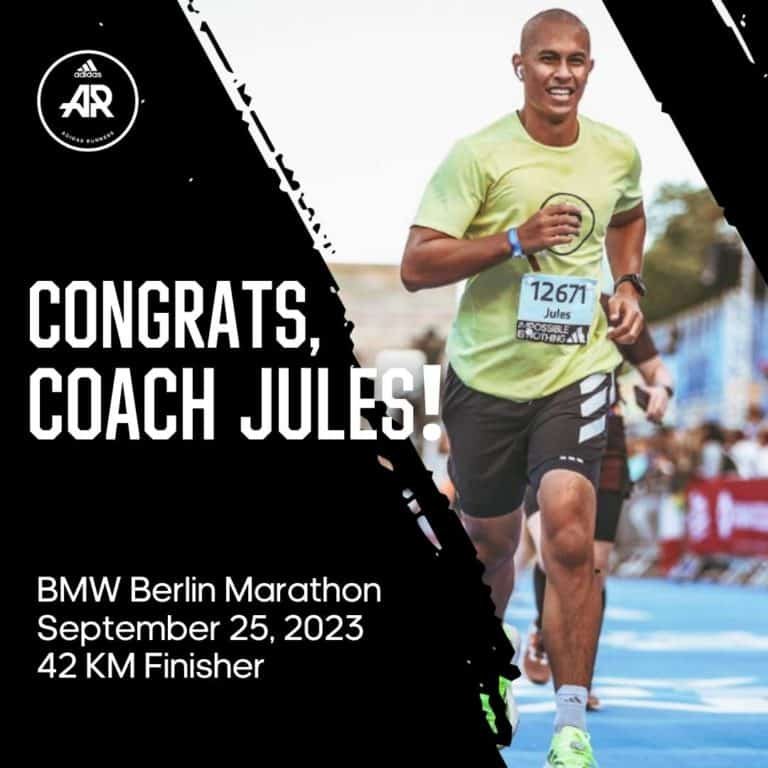 Price and Colorways
Available in a striking blend of blue, violet, and red, the shoe is priced at PHP 16,000. Shoppers can purchase it on the adidas app, online at adidas running shoe store, in stores, and at select retailers. Engage in the shoe's buzz using #Adizero PRIME X 2 STRUNG, @adidasph, and @adidasrunning on social media.
IMPORTANT NOTE:
While the ADIZERO PRIME X 2 STRUNG is the pinnacle of running shoe innovation, it's worth noting that its advanced specifications render it "illegal" for use in elite competitions.