The road to the education of energy drink consumption has been a long-standing battle of proving facts from fiction. With today's lifestyle pace further progressing, keeping up with the demands to fulfill more in a day becomes more and more time and energy consuming. The emergence of energy drink has given active and lifestyle people a lifeline to get more things done. And if there is one truth about energy drink is that you can control what you consume, and knowing the truths versus the fictions will allow you to maximize its benefits when you need it most.
Truth vs Myth about Energy Drinks
#1: Energy drinks containing high levels of caffeine
MYTH. A 240ml bottle of the leading energy drink contains about 90mg of caffeine, in which compared to a medium or large-sized brewed coffee that has 3x more caffeine content confirms this is a myth. But more than the wake-up buzz, Energy drinks also have added ingredients such as B-vitamins, Ginseng, and Inositol which also help further boost your energy and mental alertness.
It is always best to check the back label of the product to give guidance for you to track how much caffeine an energy drink contains.
#2: Energy drinks are also sports drinks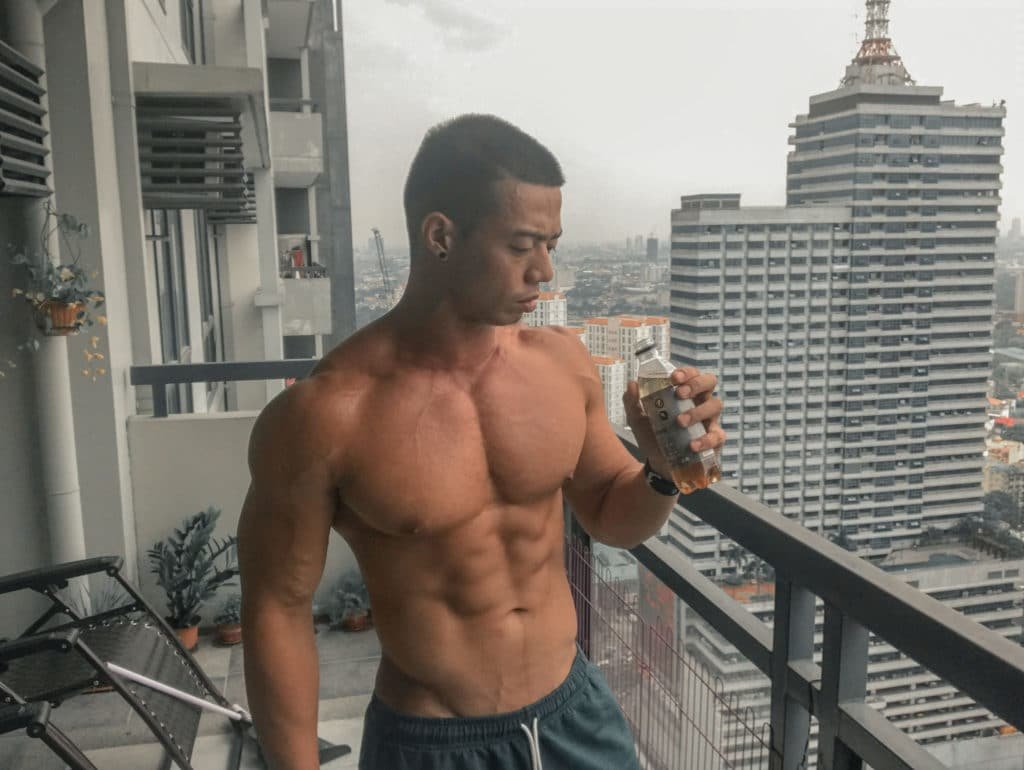 TRUTH and MYTH. While there is no difference between Sports drinks and Energy drinks, it is more correct to say that Energy drinks can be used as sports drinks. They are both categorized as water based flavored drinks which may or may not contain electrolytes, vitamins and other nutrients. The ingredients energy drinks provide are intended to enhance physical performance especially before workout as it keeps you more stimulated for exercise. However, one should keep in mind that energy drinks are diuretics because of the caffeine content, which is why it's important to partner this with continuous drinking of water.
#3: Energy drinks are not for children or people with caffeine sensitivities
TRUTH. As caffeine being the key ingredient found in energy drinks, thus the effects on sleeping habits, moods, and even appetite may be experienced. Similarly on how we keep our children away from coffee and sodas, drinking energy drink is also not recommended for them. There are also high caution given to people with caffeine sensitivity, and most especially pregnant women as this may affect the fetus development.
#4: Energy drinks cause palpitations and difficulty in breathing
MYTH AND TRUTH. The main bad reputation of energy drink derives from the issue of experiencing heavy palpitations that may bring about breathing difficulties. As we've established, caffeine is present in most of what we consume: energy drinks, sodas, teas, and even chocolates and nuts. People who are not used to consuming this ingredient, or at the very least, people who do not drink coffee, will have higher chances of experiencing the effects. Let it be known that it is not because the ingredient is not safe for the body, but solely because the body adjusts to this added stimulant.
#5: Energy drinks are not regulated
MYTH. The leading energy drink in the country has been in the market since 2006, and for more than a decade, it has continuously passed the strictest standards of the Food and Drug Administration (FDA). The key ingredients inside an energy drink are also the same ingredients that are present in the food we consume daily. Thus, with this regulation, Cobra, as the no.1 energy drink, is approved to be widely available in the Philippines.
As the leader of the pact, Cobra Energy Drink vows to educate the market by sharing information about energy drink ingredients and proper consumption habits; proving that after all, you are in control of your own energy.
Energy drink enables one to power through various day-to-day activities, from mid to high-level energy requirement. Cobra delivers both physical performance and mental alertness made for people who push productivity to the next level. What's more is that it is also a more refreshing flavorful drink that also has performance-boosting ingredients.
What's inside every Cobra Energy Drink?
Cobra Energy Drink contains safe levels of caffeine, and sugar as safe stimulants for instant energy boost and increased mental alertness. It also contains high-quality B-vitamins that help the body get more energy from the food that you eat.
Added ingredients are Taurine, which is an amino acid that aids the body's metabolic process and known to have antioxidant properties; it also contains Ginseng to boost memory, concentration, and performances; and Inositol that aids in nerve functions.   
Cobra being the no.1 energy drink in the country continues its efforts in providing truths about energy drinks. This gives people more knowledge on how energy drink plays a role in their active and busy lifestyles – and an understanding that if we take charge and stay informed, we have the power to control our energy.