Gone are the days when you have to cook something from scratch whenever you are craving for something –there are delivery services for any type of food imaginable. And lately, it's not just the most coveted crispy bagnet or those rich caramel cakes you can have on a whim… healthy food deliveries have begun taking Manila by storm.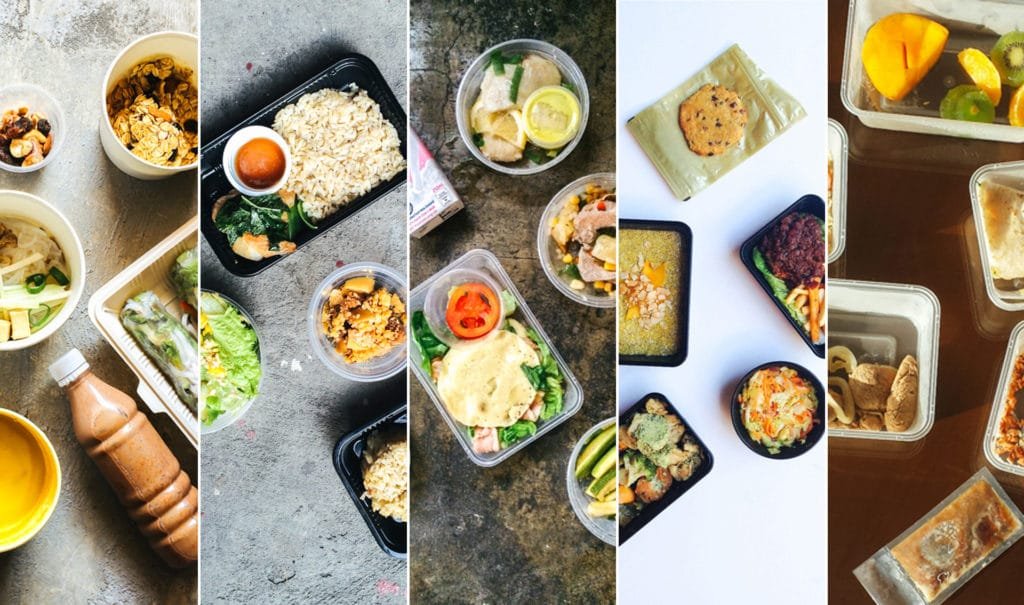 These healthy food delivery services are ideal for on-the-go professionals who do not have the time to prepare and cook meals that are specifically designed for the weight-conscious, those who have health conditions and other customers who are sticking to a certain type of diet. What's great about these deliveries is the fact that you can have either breakfast, lunch, dinner, snacks or all in a short amount of time and without the burden of meal-planning and cleaning up. Among some of these most popular delivery services include The Six Pack Chef, Daily's Diet, Diet Buddy PH, Happy Diet Delivery, Healthy Meals PH, Lunchbox Diet, Pickle Healthy Diet Delivery, and Ketos of Manila Diet Food Delivery.  Not yet convinced? Here are some of the top reasons on why you should start looking for best diet meal plan Philippines and say yes to healthy food deliveries:
Diet Meal Plan Delivery means Worry-Free
Clueless on how many kilograms of brown rice you need to buy if you're only cooking for yourself? Worried that the green leafy veggies in the ref will spoil before you even get the time to integrate it in your meal? Not really a fan of cleaning up after cooking? Worry no more with healthy meal deliveries. Apart from offering a variety of meal options, you can choose the number of meals you want to have delivered in a week and you can also see the calorie count that goes behind each meal option. Save time, save effort, save on cleaning… perfect for those whose lives tend to get a bit hectic.
Diet Meal Plan Deliveries are Fresh
If you're tired of fast food and want to try eating organic for a change but just don't have the time to learn preparations and cooking, then picking food delivery services that specialize in these types of meals is the best option. From establishments that serve organically farmed fruits and vegetables, to those that prepare only non-GMO (genetically modified organisms) and cruelty-free, free-range pork chicken and beef… there's a wide range of choices for every dieter's personal preferences. Because sometimes eating fresh and organic can spell the difference between feeling energized and feeling sluggish.
Diet Meal Plans are Customizable
A great way to lose weight without having to eat bland food is…. Wait for it… let other people do the cooking for you! Yes, you heard it right –delicious need not be sinful and fattening as healthy meal plan delivery services provide exciting menu options featuring Greek, Mediterranean, Tex Mex, Chinese and many other cuisines. A big part of losing weight is motivation, and what better way to motivate you than by getting tasty meals minus the excess calories?
Know What You Eat
Are you the type of eater who absolutely has to know what goes in on your food before you consider eating it? Want to plan just how much calories your food will give you per day? Week? Month? Then ordering healthy meals can be the solution to your OC woes. Why? Food delivery services jot down all the information you will need about their food proportions, as well as the amount of carbohydrates, proteins and calories that go in every meal option they offer. This can, in turn, lead you to make better food choices which ultimately lead to a healthier you. Know that you're in control and don't stray far from your weight and diet goals by ordering meals with nutrition information.
You Can Afford It
With all types of services offering a diverse range of options, you can pick meals that are aligned to your budget. If you choose a healthy meal package for five days, it will cost around P1,800 on average. Factors such as calorie count, snack inclusion, number of meals and drinks can affect how much your healthy meal plan will cost. You may also take advantage of discount coupons and seasonal promos these organizations offer.
Ready For It?
Start your effortless diet meal plan by looking at these definitive list of best diet meal plan delivery Philippines today! Goodluck!