The Philippines' Sofia Frank won the gold medal at the 2022 Asian Open Figure Skating Trophy that was held in Jakarta, Indonesia!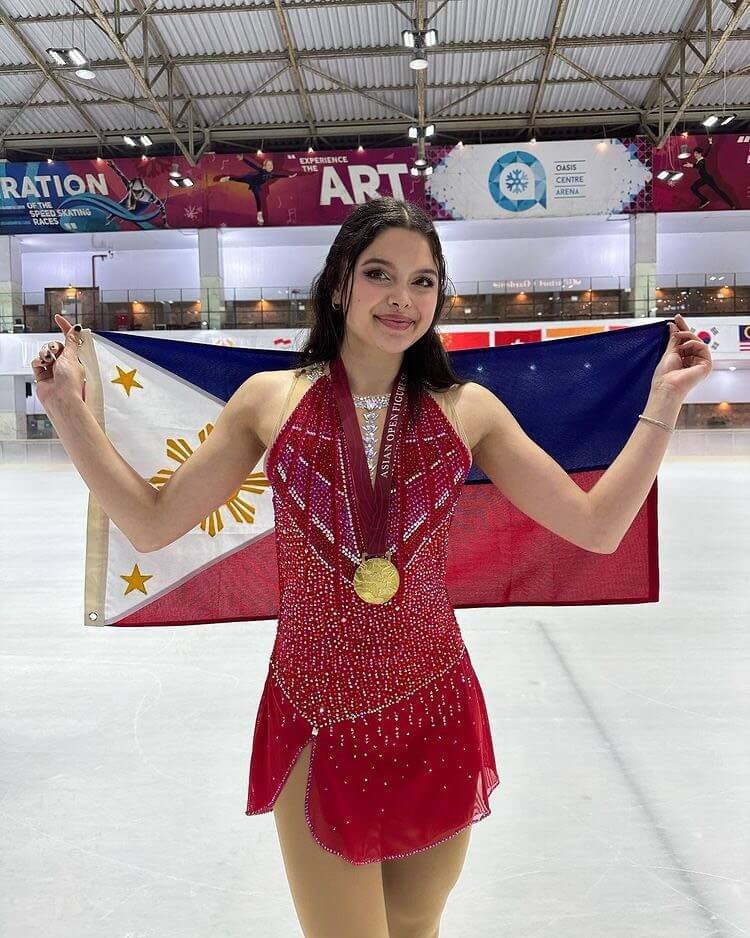 Frank won the senior women's division after she scored a total score of 143.97 during the short program as well as the free-skating segments.
The figure skater from the Philippines e. She also scored 93.78 points for the open skating division in the competition's annual event.
Frank expressed his gratitude to his fellow members of the Philippine Skating Union, adding that participating in the event is the "amazing experience."
"Such an incredible experience. I enjoyed meeting everyone. Thank you!" Sofia Frank wrote in an Instagram post on December 10, 2022.
Frank took part in a skating competition with 100 skaters from 12 nations in the event held at Oasis Centre Arena, GC from the 7th of December until 9th of December 2022. Frank has been the first woman in the country to qualify to 2022's World Junior Figure Skating Championships following having won medals at the annual Colorado Springs Invitational and breaking numerous Philippine records at an international contest.
Filipino athletes who have recently gave honor to the country. Albay's Chess prodigy Bince Rafael Operiano, who won a trophy, gold, silver and two bronze medals at the 6th East Asia Youth Chess Championship and the gymnast twins Elaiza as well as Karl Yulo who won a total of 10 gold medals at the JRC Gymnastics Stars Championships in Thailand.
Congratulations!