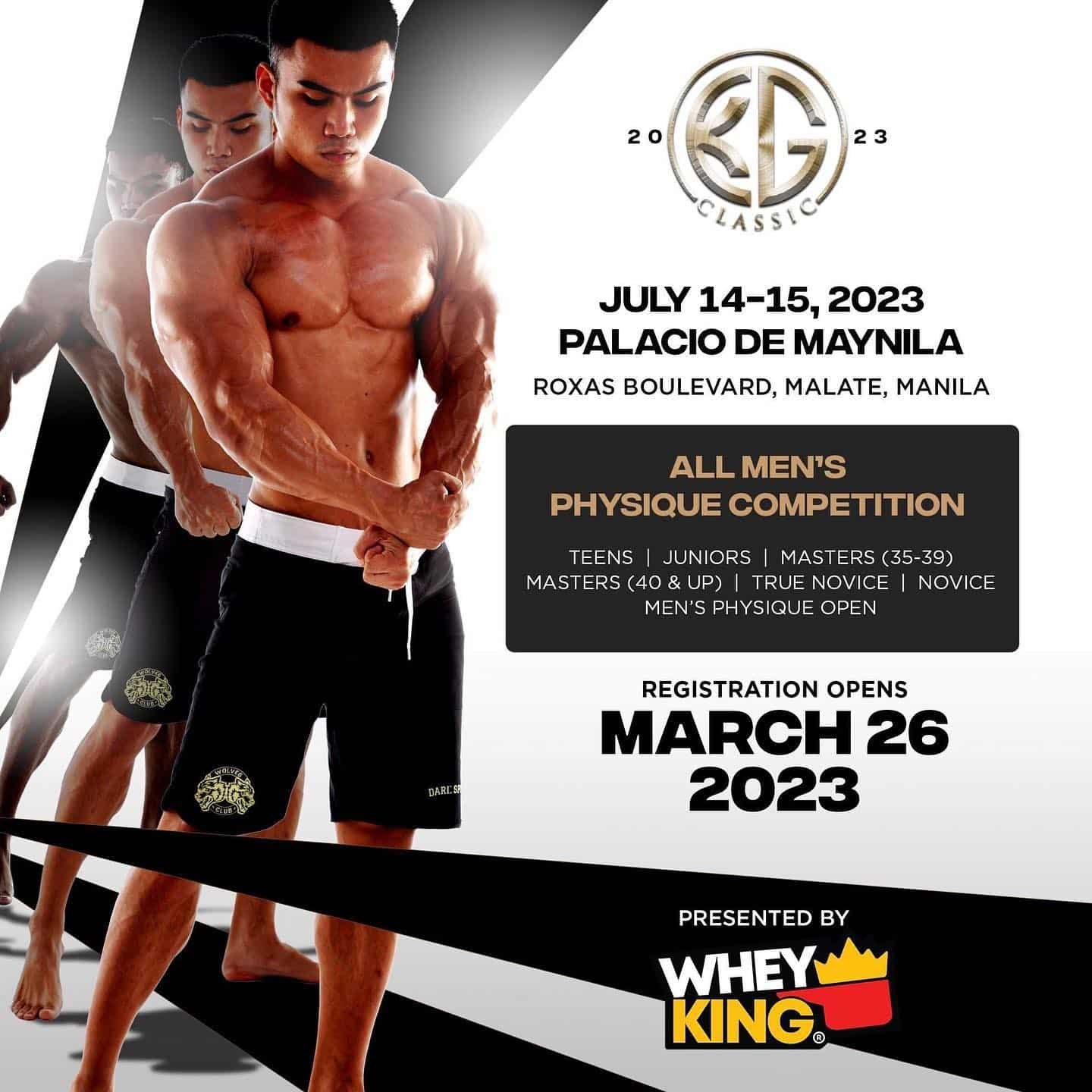 The KG Team has always focused on the Men's physique division and through the years, they have collectively gained more knowledge for it. So for this year's KG CLASSIC, it will an ALL MEN'S PHYSIQUE competition.
Tickets will be available for purchase starting May 15, 2023. For inquiries and reservations, please email tickets.kgclassic@gmail.com
KG Classic 2023

Date:
July 14, 2023
Organized By:
Team KG
STAY UPDATED ON ALL BODYBUILDING EVENTS ON:
KG Classic 2023 Registration Details

Venue:
PALACIO DE MAYNILA
M. H. Del Pilar Street, Manila, Metro Manila

Registration Fees:
Regular Rate - P3,000.00
Crossover (additional category) - P1,000.00
Register at KG Classic 2023 Now

For more information about KG Classic 2023

Email:
teamkg01@gmail.com
DISCLAIMER: Schedule and all information about KG Classic 2023 came either from research, or initially provided by the race & event organizers. Pinoy Fit Buddy does not guarantee the accurate listing of these events. Please contact the race / event organizers for updates and possible changes.