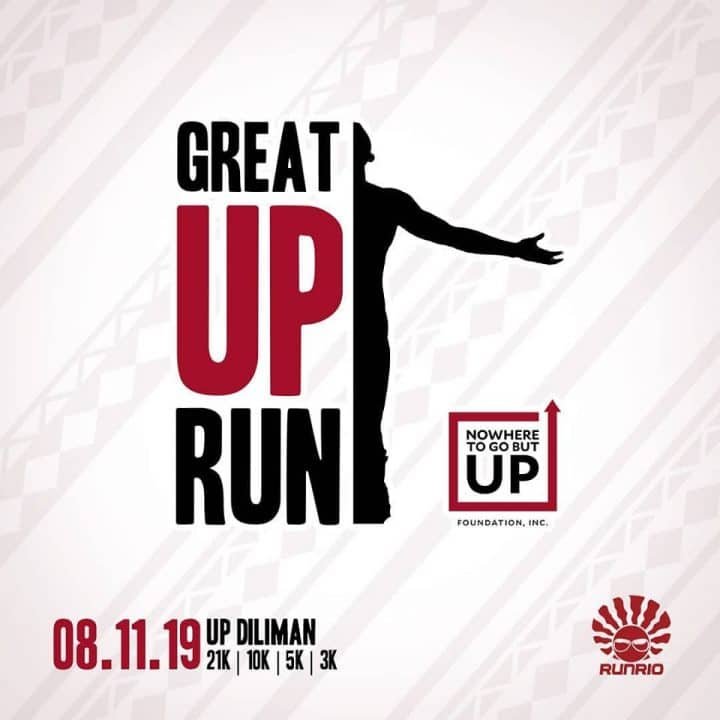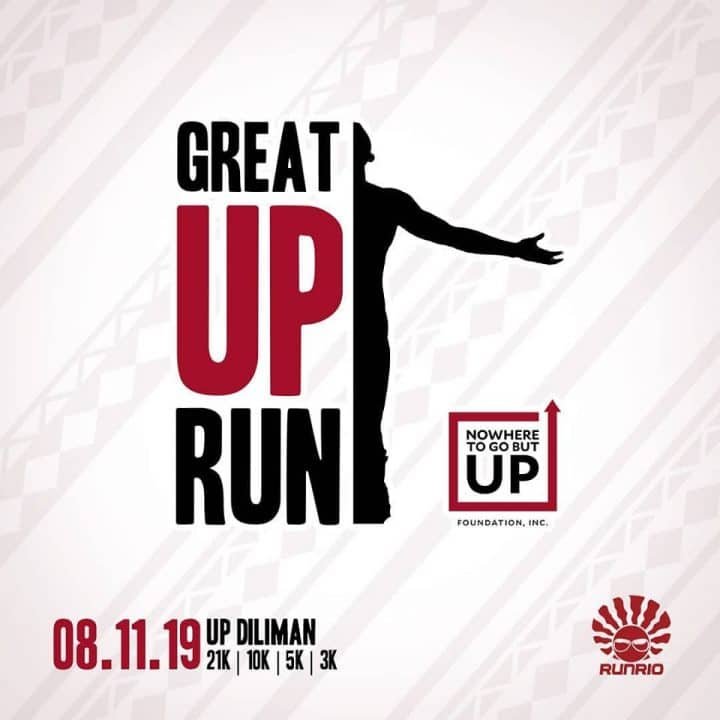 As part of NoWhereToGoButUP Foundation's thrust to support the Varsity Teams of the University of the Philippines, RUNRIO invites everyone to join The Great U.P. Run. It will be the first of an annual run to be organized by RunRio Events, Inc.
Expected to take part are all U.P. Varsity athletes, U.P. Students and faculty from all campuses, the rejuvenated U. P. Alumni, and all family, friends and supporters of the UP Community. This event shall also kickstart the new UAAP Season and because of this, Nowheretogobutup Foundation is also staging a concert immediately following the awarding of the winners of the run.
The Great UP Run 2019

Date:
August 11, 2019
Organized By:
Runrio Inc.
Categories:
3K | 5K | 10K | 21K
STAY UPDATED ON FUN RUN / RUNNING / MARATHON EVENTS ON:
The Great UP Run 2019 Registration Details

Venue:
University of the Philippines Diliman
Roxas Avenue, Diliman, Quezon City,, Metro Manila

Gun Start:
3K – 4:20PM
5K – 4:15PM
10K – 4:00PM
21K – 3:00PM
Registration Fees:
3K – P600
5K – P700
10K – P800
21K – P1100
Register at The Great UP Run 2019 Now

DISCLAIMER: Schedule and all information about The Great UP Run 2019 came either from research, or initially provided by the race & event organizers. Pinoy Fit Buddy does not guarantee the accurate listing of these events. Please contact the race / event organizers for updates and possible changes.