Laboracay has recently concluded and it was a blast. But far from all the parties, drinks, food, and all the good times in between, there was a promise I tried to fulfill for this year simply because I've never felt so horrible, so uncomfortable, and so low with self-esteem that I'm almost half-hearted to go… but it was all set since 2015 and I can't just back out. I mostly stayed in the room, nag-aksaya lang ako ng pera, with hopes of not being able to embarrass myself.
From that vacation on, I promised:
"I WILL BE BETTER."
Last 2016, I was at my most horrible look. Im at 128 lbs. and on panic knowing I was suffering from a bad digestive problem combined with anemia and electrolyte imbalance. I can't even swallow my food. And whenever I do, I usually vomit them minutes after. From 155lbs. I shrinked all the way down to 111.1 freakin' pounds in just 5 months! Pretty alarming and I thought this might be my last year in life. I've never been so down I can't even post anything on my Facebook. I stayed in my room for months. I stayed silent for the rest of the year.
So to compare, may I present to you, my Laboracay 2016 photos. Prepare for a huge disgust lol!
Booyah! Yeah what in the effin ef you say?
For 12 months, I vowed to try and be the better version of myself:
I pushed myself going back to the gym.
I monitored my eating strictly. Bought a digital scale to compute macros, threw out our rice cooker, my partner went nuts.
I ate A LOT. Fish, chicken, beef, and more chicken. Malapit na kong tumilaok. Add that to those huge amounts of saging na saba and kamote.
I tried and tested different supplements, not just for bodybuilding but also for my skin which strike a huge downfall from a bunch of allergies. It included a series of skin peeling and making them look worse in return! My face was a residential community of milliums and one even resided on my eyelids!
I had to constantly check with my doctor for my liver, malapit na kong ma-tokhang sa dami ng drogang ininom ko!
I let go of my sweet cravings. Bye Oreo Doublestuf plus fresh milk haha!
I researched about pasteurized egg whites because I.HATE.BOILED.EGGS.UTANG.NA.LOOB.
I have undergone a series of medical tests, and I even got confined twice. I'm already a trypanophobic. Those needles ain't making me feel better to say the least. Nahimatay na ko once haha!
Hence I am officially launching this personal blog for all my fitness, health, and overall wellness. Aside from that I'll be featuring some cool travel stories with OurTravelDates.com.
This year, Laboracay really was a blast for me. With all the workout and diet routines I've been through, I've never been this proud of my own transformation. And so to say, here are my AFTER photos and still on sepanx as of this writing: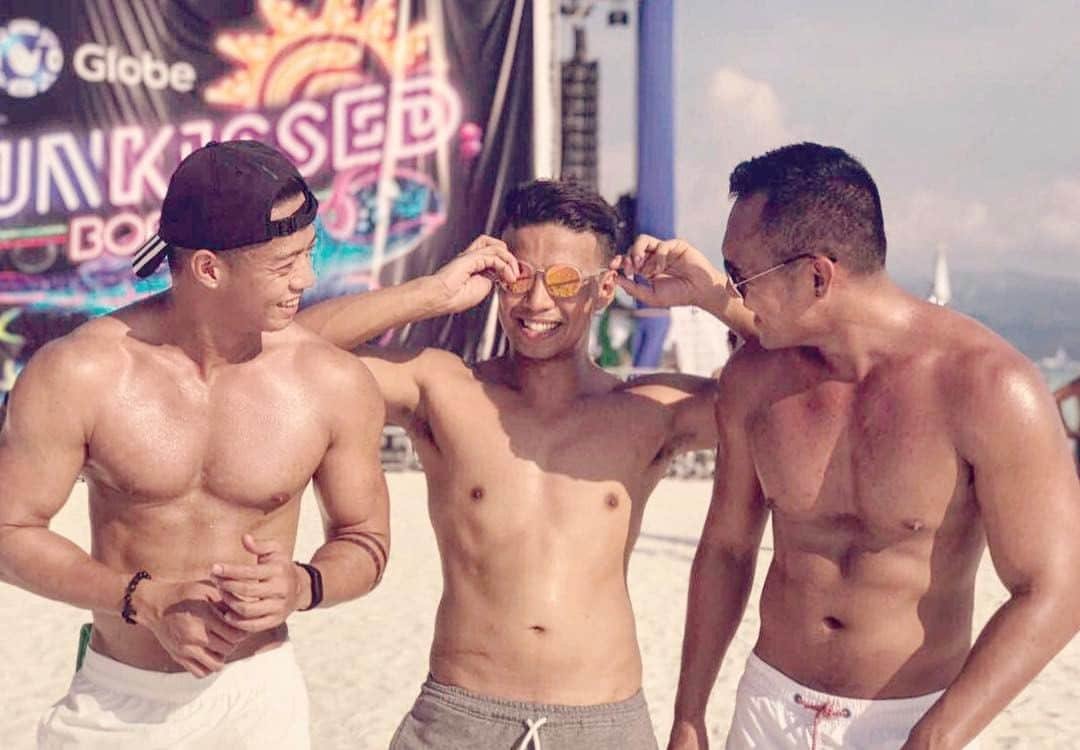 I have a lot of stories to share but I'll leave you with this huge change I've been through for now. I can't wait to share them with you so please stay tuned! I hope through this blog I'd be able to motivate and inspire others too (lakas maka-pageant statement haha!). Cheers everyone and always strive to be a better version of yourself! -Jeff
P.S. This blog has been up for months and I have set it up long ago, but I haven't found my final niche yet so it was floating for some time. Now that I've got some good things to share, I say now it's on! :)