Ideal office snacks are "well constructed mini-meals." That means food that contains protein, fat and fiber and delivers 200 calories or less. It's tough to find all those elements in a single snack, but here's some good recommended foods for you when you're all busy with your daily tasks.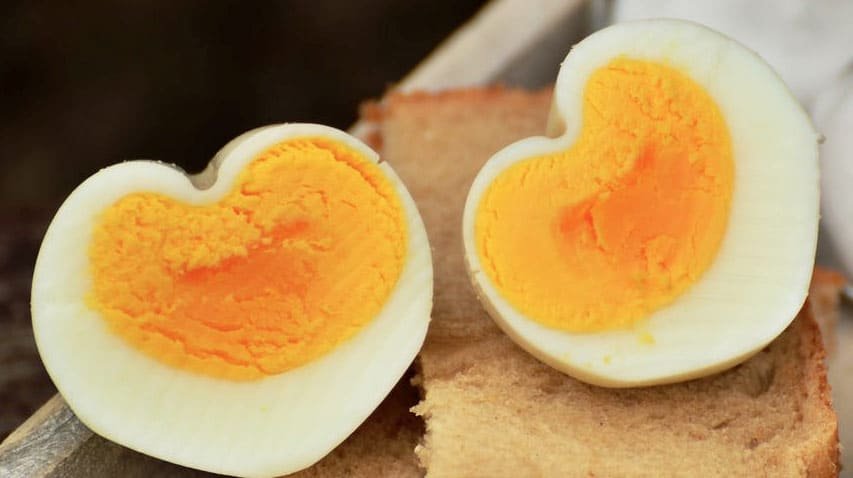 Hard-Boiled Egg
One egg has around 70 calories and is packed with five to six grams of protein. Also, hard-boiled eggs provide good fats called monounsaturated and polyunsaturated fats.
Peanut Butter
This snack has the magic combination of fiber, protein, and a little fat. Also contains potassium — which lowers the risk of high blood pressure, stroke and heart disease.
Almonds
One ounce, around 12 pieces, already has 184 calories. Almonds also contain Omega-9 fatty acid, the fat that is also found in olive oil, and has the highest rate of protein and fiber compared to other nuts. These also contain monounsaturated fats that help increase HDL levels.
Protein Bars / Cereals Bars
While some might sound really healthy, some actually contains calories that is more than what you need, so make sure you check the ingredients and you keep and eye not only on the carbs but also on the protein. If you want to take the lighter road, go for cripsy rice bars (I have Fitbar on my desk) — they're fiber-rich and indulges you with a little bit of dark chocolate so you can forget that other sweet cravings.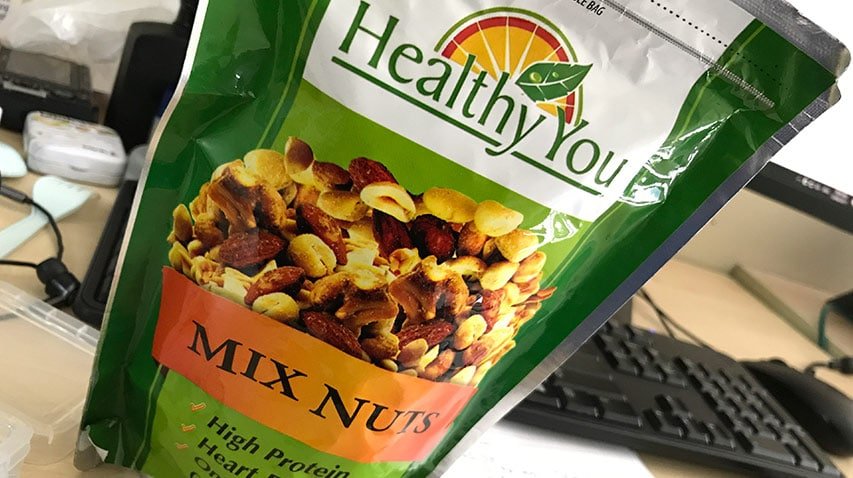 Mix Nuts
Tired of going to the almond-only route? Then go for the mixed version. This one I have in my desk consists of unsalted almonds, skinless popbeans, dry roasted peanuts, and toasted cashew nuts. They all speak for high protein, omega-3, omega-6, and is heart-friendly.
Psyllium Fiber or Powdered Fiber Supplements
I usually put Fibrosine or maltodextrin fiber supplements at my 2-liter water container and make sure I have consumed the bottle within the day. That's an easy 4.25g of fiber. On the other hand, Psyllium may not be a snack, but it's gonna make you feel full with an addition 7grams of fiber!
Frozen Banana
A great substitute to ice cream when you're working, bananas are rich in sugar and fat. Also, a medium-sized banana is enough to fill in your glucose requirement for the brain to perform at its best. You may always pull even a brown banana from your freezer, but its potassium will be kept intact, so plunge!
Avocado
This creamy fruit is packed with high fiber content. Also, no wonder you always see this in healthy delivered food packs, because it is naturally nutrient-dense food and contain nearly 20 vitamins and minerals.
Final Tips
One of the main reasons you might not be sticking on your healthy eating choice is the lack of time. So pick some on these choices and pack a lot on your office cabinet so you'll have them right on the go whenever. We all know that in a fast-paced world, fast food comes as the optimum solution, but don't always give in to it, try these eight instead, put them in your office grocery list every weekend. Good luck!