Athlene Nutrition has recently released their newest product, the Athlene ACTIVE Pure Isolate. There has been a lot of Isolate Whey proteins available in the market here in the Philippines, but this one, in particular, might be your choice in best value & affordability but promises to give you that good gains for your dream body!
What Is Athlene ACTIVE Pure Isolate
A superior protein powder that has no rival, ACTIVE Pure Isolate is as pure as it gets. Made only from cold-processed and ultra-filtered 100% whey protein isolate, free from any unwanted lower forms of protein with no added fillers or any unnecessary ingredients. Each serving is packed with 25g of protein with zero grams of fat and zero grams of sugar. Perfect for anyone who is monitoring calorie intake and wants only the highest quality protein powder available.
Price: P2,499.00 for 5lbs, P649.00 for 1lb pack
Availability: Online
Flavors: Chocolate & Vanilla
Taste – 4/5
All-in-all, Athlene ACTIVE Pure Isolate is one of the best proteins around that's available locally. I've tried proteins from Musclepharm, BSN, Optimum Nutrition, Mutant; and I can say that Pure Isolate is near protein perfection, with a very pleasant flavor, and smooth texture that will have you rethinking what a protein shake should be: Not that sweet, just right.
Mixability: 3/5
I have already tried both variations: chocolate & vanilla flavors. As a lover of chocolate, I feel very happy every time I drink it especially when it mixes well with my favorite skimmed milk. Although I can't say the same thing about vanilla, it tastes just like vanilla Ice Cream but you would encounter this very bubbly mix after. Regardless, both flavors mix very well with water and I've always consumed 1.5-2 scoops after workouts and even before sleep. Mixes well with the shaker bottle.
Also Read: Affordable Whey Supplement: Athlene ACTIVE Whey Protein
Price: 5/5
Athlene products are undeniably one of the most affordable supplements available in the Philippine market, and you will even doubt it's quality because some would say it's a little too good to be true. But like their other products, Athlene ACTIVE Pure Isolate delivers effectivity for such an amazing price tag.
Quality: 4/5
Good quality overall, I'm using this to combine with my food as I am currently on IIFYM (If It Fits Your Macros) and I'm telling you this: it is also light on the tummy and did not make me feel bloated! I mostly drink it after late-night workouts, it's digested quickly and I feel very well-recovered the morning after. My muscles defined much more and started to grow significantly. Last month, I consumed them after intense bodybuilding workout routines, which included heavy resistance and cardio sessions and Impact Whey Isolate helped me to maintain my muscles and burn some extra fat.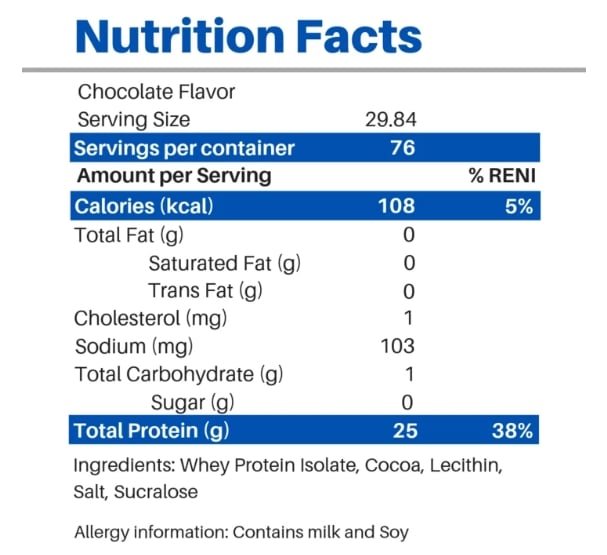 Final Notes
A very big YES to this is that I have experienced 1-day delivery from the time I placed my order. So kudos to them!
Whenever you're ready and have considered into trying this one out, you can get the Athlene ACTIVE Pure Isolate thru here.
Cheers! and until my next supplement review! Ciao!
About Athlene Nutrition
Athlene Nutrition aims to be the number one source of health food products and supplements. Being consumers ourselves we've seen how existing brands continued to sell over-hyped mediocre products with unwanted fillers, leaving consumers with no other alternative. So we decided to make our own, a brand with integrity where quality is our utmost priority.
We believe an informed consumer can recognize the value of a well-formulated product, and that is why we don't cut corners; it doesn't matter if the best ingredients are halfway around the globe, at Athlene Nutrition we make things happen. We have teamed up with the best in the industry allowing us to produce products with unrivaled quality and value.
Visit athlene.com.ph today!
Disclaimer
While we have received free products to review from Athlene Nutrition Philippines, this is an unbiased review of the said Whey protein supplement.