The time has come.
Today, it was announced that I am now one of the finalists of Gold's Gym Philippines BodyCon 5.0! I was waiting for the right moment to arrive and after 2 years of trying to recover from my illness, I thought that I cannot wait much longer to share this story of mine and hopefully, this would inspire a lot that fitness can make a big change, not just with how they look but most of all, with how they feel about themselves.
The GoSee held last November 17 at Gold's Gym Ayala 30th was an experience I will never forget. I was with the rest of the aspiring fitness enthusiasts around the metro who are also hoping to get a spot and be able to show how fitness has influenced them to strive and be the best that they can be.
Why I Joined BodyCon
I became aware of this bodybuilding competition since 2017 when I followed Gold's Gym on their social media channels and checked out what the competition was all about: a celebration of success from people of all walks in life through fitness.
I was inspired to join after knowing some of the competitors and winners who are now part of the BodyCon family: Culver Padilla (Mr. Fitspiration, BodyCon 2.0), Joshua Gayta (BodyCon 3.0 Finalist), and Juliane Paulo Del Rosario (Mr. Fitspiration, BodyCon 3.0).
But I was challenged emotionally when I was struck with a rare neurological disease (Bell's Palsy), and decided to take a step back. You'll hear more of this story pretty soon!
I had to go back up and move forward knowing that it is no the end of the world; that I can still smile with my body knowing that I've put a lot of hard work to get to my own "finish line".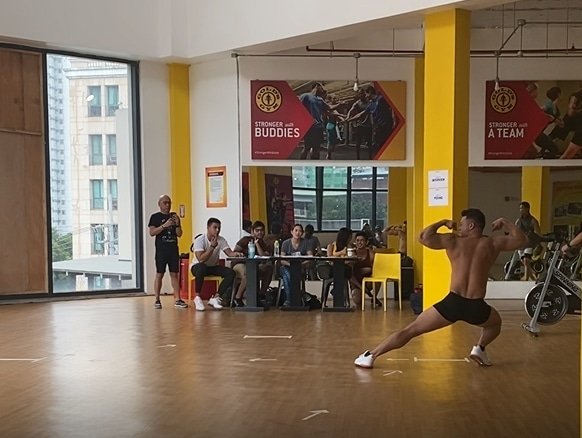 Being able to compete at a bodybuilding competition last July 2018 was one of the toughest challenges that I've done. Even though we didn't place, it was already a victory for me knowing that I went through a lot of challenges that don't just involve physical stress but also involves the practice of discipline and control of emotions throughout the preparations.
Now that we're officially a finalist, I am now more motivated to get out there, put in a lot of work, and show what BodyCon truly is all about: making fitness a way to a better quality of life.
The journey of bigger things has yet to come, and I can't wait to meet the rest of the finalists so I can also hear their stories too! I know that this is no walk in the park, but I hope you would walk on this entire journey with me.
Cheers!