You've been hearing a lot of these things when you start working out and go to the gym: supplements, Whey protein, etc. and started looking for the best ones out there.
And then you might have found some local brands, which includes Athlene ACTIVE Whey Protein.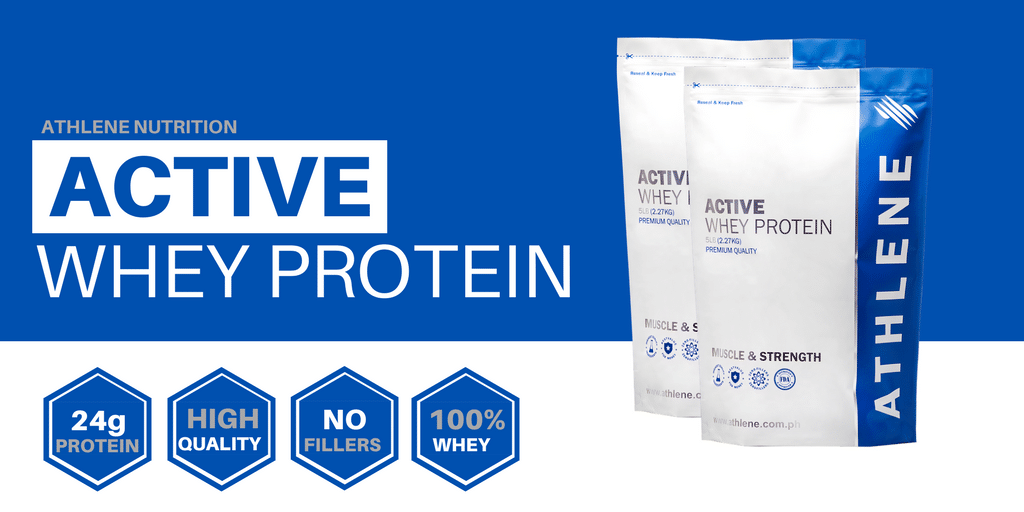 What Is Athlene ACTIVE Whey Protein
Athlene ACTIVE is a premium whey protein powder with unrivaled taste and quality. With only 124 calories per serving, packed with 24g of protein and an outstanding amino acid profile rich in naturally occurring BCAAs and glutamic acid, ACTIVE Whey protein is the perfect protein choice to fuel recovery and lean muscle gains.
Price: P1,899.00
Availability: Online
Flavors: Chocolate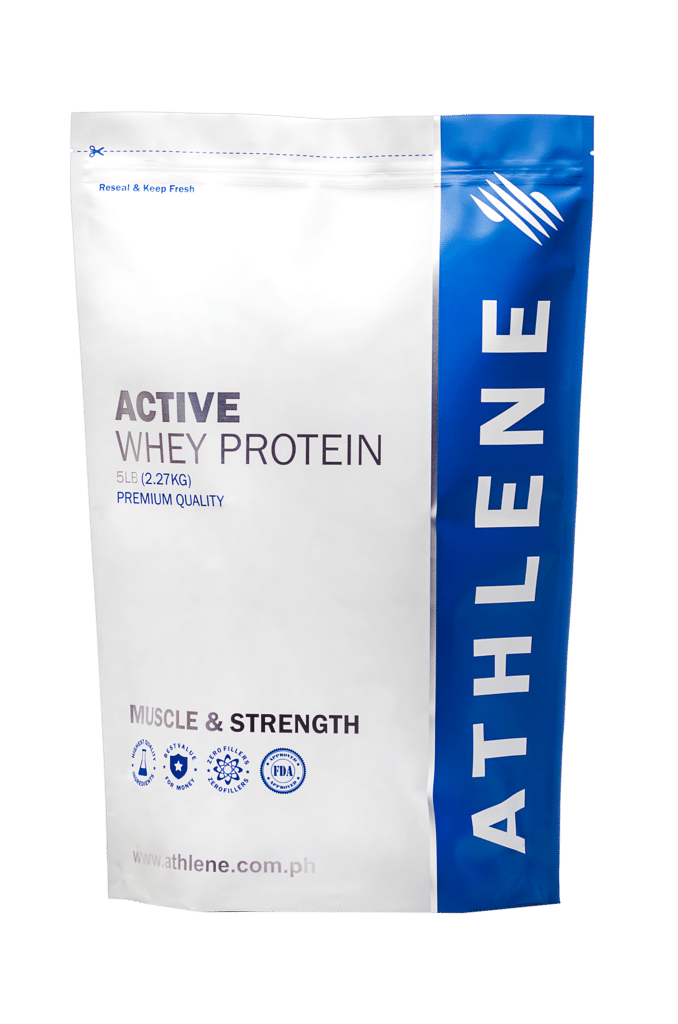 Our Review
Taste – 4/5
The only flavor available at the moment is chocolate, which tastes good. I usually mix it with Skim Milk and I end up like drinking legit chocolate milk. You'll have that weird whey aftertaste, but that's how most of the branded protein powder tastes like.
Mixability: 3/5
Mixes well with the shaker bottle. Might take time before it completely dissolves, but I don't really care much even if I munch on whole sediments. They're all still gonna go inside your tummy, right?
Price: 5/5 (maybe 6/5? Haha!)
We have computed its CPGP (Cost Per Gram of Protein) and is estimated at a whooping P0.88 only! The next brand of protein powder having this CPGP is BSN Syntha-6. But hey, this is a solid product: it's pretty low in calories, carbs, and fat, and pretty high in protein compared to other top-notch brands.
A serving of Athlene is at around P27.13 for a 24g protein supplementation. This is the cheapest brand of whey in the Philippines when it comes to serving cost at the time of this writing. Next brands that follow are Rule One Whey Blend at P32.14/serving, MusclePharm Combat 100% Whey at P34.93 per serving, and Mutant Whey at P36.51/serving.
Quality: 4/5 
Great quality! As they have claimed, no added fillers, no banned substances, no additives and no amino acid spiking.
Final Rating: 4.6 / 5
Final Notes
Supplements are good: they are going to help a lot provided that you know what you are doing. You cannot just chug down on protein powder just because you've seen people at the gym taking them. Do your research, study, and even compare. And also remember, there are different types of protein powders. You have to know what you really need.
Whenever you're ready and have considered into trying this one out, you can get the Athlene ACTIVE Whey Protein thru here.
Cheers!
About Athlene Nutrition
Athlene Nutrition aims to be the number one source of health food products and supplements. Being consumers ourselves we've seen how existing brands continued to sell over hyped mediocre products with unwanted fillers, leaving consumers with no other alternative. So we decided to make our own, a brand with integrity where quality is our utmost priority.
We believe an informed consumer can recognize the value of a well formulated product, and that is why we don't cut corners; it doesn't matter if the best ingredients are halfway around the globe, at Athlene Nutrition we make things happen. We have teamed up with the best in the industry allowing us to produce products with unrivaled quality and value.
Visit athlene.com.ph today!
Disclaimer
While we have received free products to review from Athlene Nutrition Philippines, this is an unbiased review of the said Whey protein supplement.