As the "World's Healthiest Foods" puts it, potatoes are an "exceptionally healthful, low calorie, high fiber food that offers significant protection against diseases". Whether baked or steamed, potatoes offer many important nutrients for our body.
Potatoes help fuel an active lifestyle. For a fitness and health advocate like me, this veggie wonder offers nutrient-dense carbs and potassium that help power my athletic performance.
We know that carbohydrates are a key source of energy for both our brain and muscles.  Potatoes have an exceptional amount of this, plus with potassium, which is an electrolyte that helps with muscle, cardiovascular and nervous system function.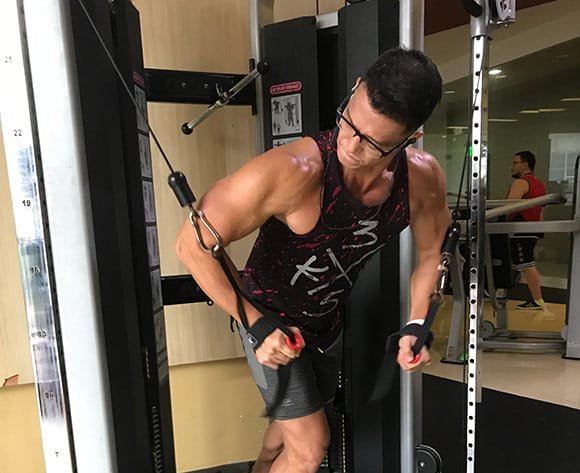 Throughout the entire Philippines, potatoes are one of the most popular vegetables, along with pechay (Philippine cabbage), sitaw (legumes) and sibuyas (onions).  You can cook potatoes in a variety of ways, and they are included in most Filipino meals like Nilagang Baka, Menudo, Kalderate and Afritada.  When they are prepared in a healthy way, potatoes are an excellent source of energy that packs a nutritional punch!
I am conscious of what I eat before and after lifting weights in the gym and potatoes play a big role in my workout routine. They are a great pre and post-workout snack. I usually have them boiled or mashed, but you can check out many amazing potato performance recipes at www.potatogoodness.com/recipe-category/performance/.
Why Is It Good For Athletes?
Potatoes Power Performance and Recovery as Pre/Post-Workout Snack – Carbohydrates are the major fuel source for the brain, nervous system and exercising muscles.  Dietary carbohydrates are stored in the body primarily as glycogen in the muscle and liver.  Unlike protein and fat, the body has limited carbohydrate reserves.  These can be depleted in a single bout of exercise. I usually workout for as long as 1-2 hours and my body needs enough energy to last, so it's important to consume enough carbohydrates daily to maintain glycogen, which is used as fuel during exercise. Consuming the right kind of carbs after your workout helps replenish them.
Potatoes Provide Affordable Nutrients – Eating healthy can be challenging for many reasons, not the least of them is cost.  Many find that eating healthy can be expensive.  Luckily, potatoes can provide key nutrients at an affordable price. Here in the Philippines, a kilo of potatoes costs only around Php 70 to Php 80 (just under US$1.50).  I think potatoes seem to have the most affordable value in providing many important vitamins and minerals!
Athletes Love Fiber – And potatoes are a good source of dietary fiber. A medium-sized, skin-on potato contains 2 grams of fiber. Dietary fiber is the indigestible portion of a plant that is an essential component of a healthy diet and digestive system. It helps maintain normal bowel movements, controls blood sugar levels and lowers cholesterol.
There's no question we reap lots of nutritious rewards from the lowly potato!  Athletes and fitness enthusiast should take advantage of this superfood. Oh and yes, potatoes taste great, too. A definite win!
To learn more about potatoes and how they power athletic performance, visit www.potatogoodness.com/performance/.
Potatoes USA partners with the U.P. Mountaineers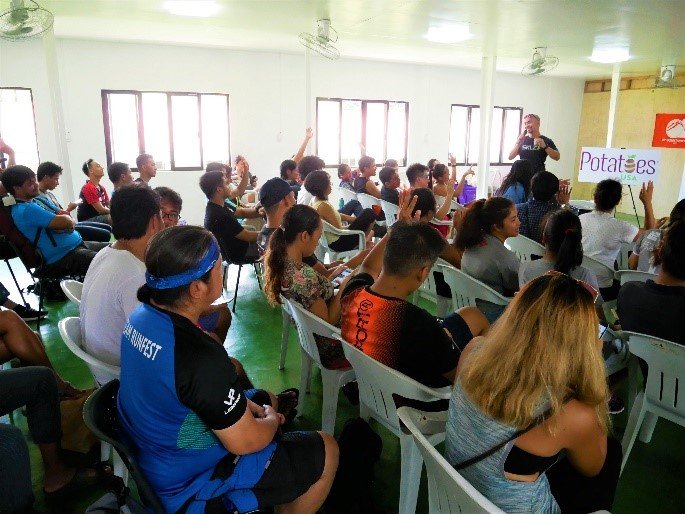 Potatoes USA recently partnered with UP Mountaineers for the recently held UPM Kalawang Chef, a challenge that dares teams to raise the game in their outdoor cookery. Contestants must incorporate a secret ingredient revealed only at the start of the cook-off. This year, the competition was held at the UP Vanguard and the mountain-climbing cooks were presented with their most nutritionally packed food to date, US potatoes.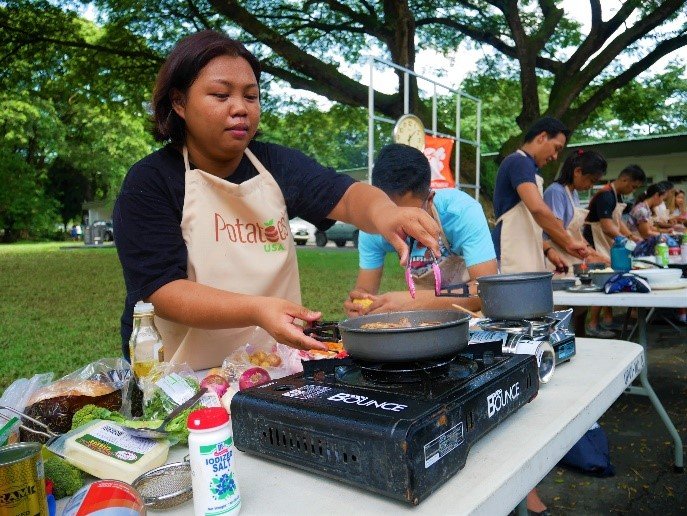 US potatoes are now in the country thanks to Potatoes USA-Philippines, the organization tasked with making these particular taters known. US frozen, table stock and dehydrated potatoes are available in the local market, ready for different recipes running from main dishes to snacks, soups, salads and desserts.
I love potatoes! I've been eating them since I was a kid and now I consume them to give me proper nutrition for my workout. So my friends, go ahead and fuel your brain and body with real (super) food, for optimum performance!
For more information on US potatoes, and how it can power up physical and mental performance, visit www.potatogoodness.com/performance/ or like and follow Potatoes USA-Philippines on Facebook at www.facebook.com/PotatoesUSAPhilippines/