Nat Geo Earth Day Run 2018, one of the most awaited and well-attended running events in the country every year, is slated for April 22 for this year 2018 at the SM Mall of Asia Grounds. Now on its 9th year, the Nat Geo Earth Day Run reinforces its commitment to preserving the planet by calling all "Eco Warriors" to be part of the exciting race which will coincide with the celebration of the International Earth Day.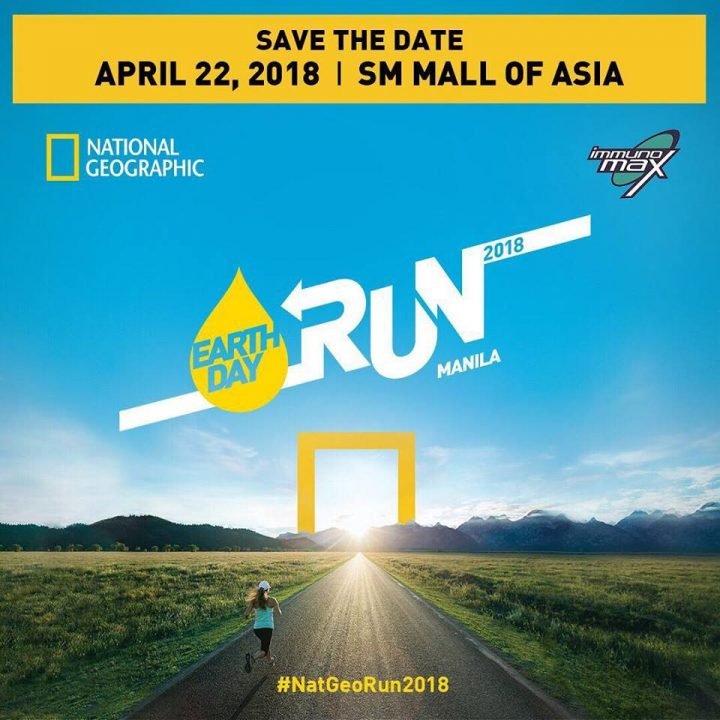 Following its success in the previous years, this Nat Geo Earth Day Run 2018 will continue to extend its support to groups and societies with causes that are largely dedicated to environmental conservation. In the past, Nat Geo was able to give its support to organizations and communities such as the World Wide Fund for Nature, the Tawbuid Mangyan Tribe in Mindoro, and the Abuan Watershed in Sierra Madre.
And this year, Nat Geo Earth Day Run 2018 puts the spotlight on the fast-becoming global issue of water shortage. National Geographic vows to sponsor rain storage tanks to in-need communities remotely situated in Mindoro.
New Race, New Journey
Nat Geo Earth Day Run 2018 will present a lineup of exciting and meaningful activities participants can join. This year's edition includes the Fun Run under the new 3K race category that encourages more Eco Warriors to participate and champion the environmental causes they believe in.
With this, elite runners registered in the 21K category can join a series of running clinics where experts will share warm-up and cool-down lessons, hydration and post-run exercises that will help runners prepare for the race. The running clinics took place on March 5 and 7 and will resume on April 9 and 11 at Track 30th at Bonifacio Global City, Taguig.
NatGeo Run 2018 Details
Date: April 22, 2018
Location: SM Mall of Asia
Registration Venues: SM MoA, SM Aura, and SM the Block from March 17, 2018
Registered runners will be able to receive a singlet, race bib, timing chip, water bottle and towel. 21K race finishers will receive a finisher's medal, a loot bag and a finisher's shirt, while 10K finishers will receive a finisher's medal and a loot bag.
Registration Fee + Gun Start:
3K – P750.00, 6:00AM
5K – P850.00, 5:30AM
10K – 950.00, 4:00AM
21K – 1,400.00, 3:30AM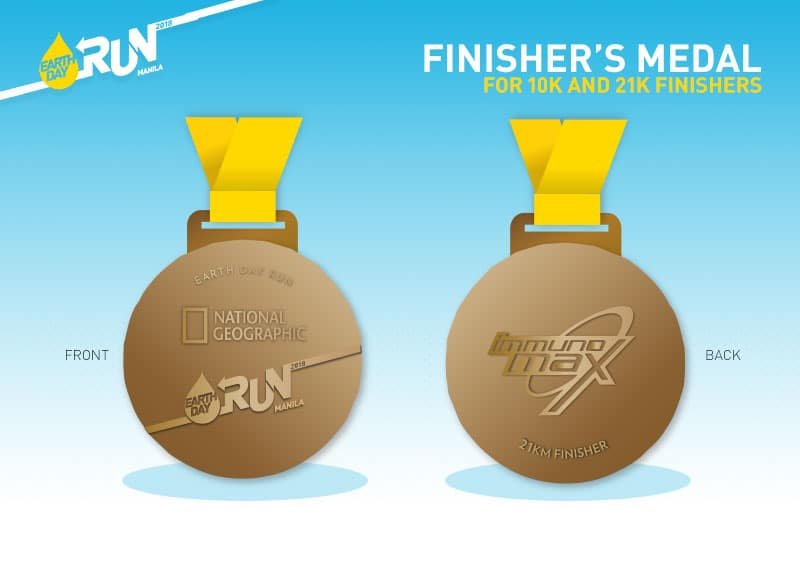 For more information including the race map, visit http://www.natgeoearthdayrun.com/ or log on to its official Facebook page, NatGeo Run.
About National Geographic Earth Day Run
Year after year, Eco Warriors rise up to the challenge of preserving the planet through the collective running phenomenon that began in 2009, the Nat Geo Earth Day Run. Since its inception, National Geographic religiously mounts the run open for all individuals who wishes to make their contribution in saving the planet, making this one of the most awaited and well-attended running event every year.