I have seen this quick bleaching tip after seeing several posts from Facebook, and also watching Shek's Diary on YouTube, so I got curious.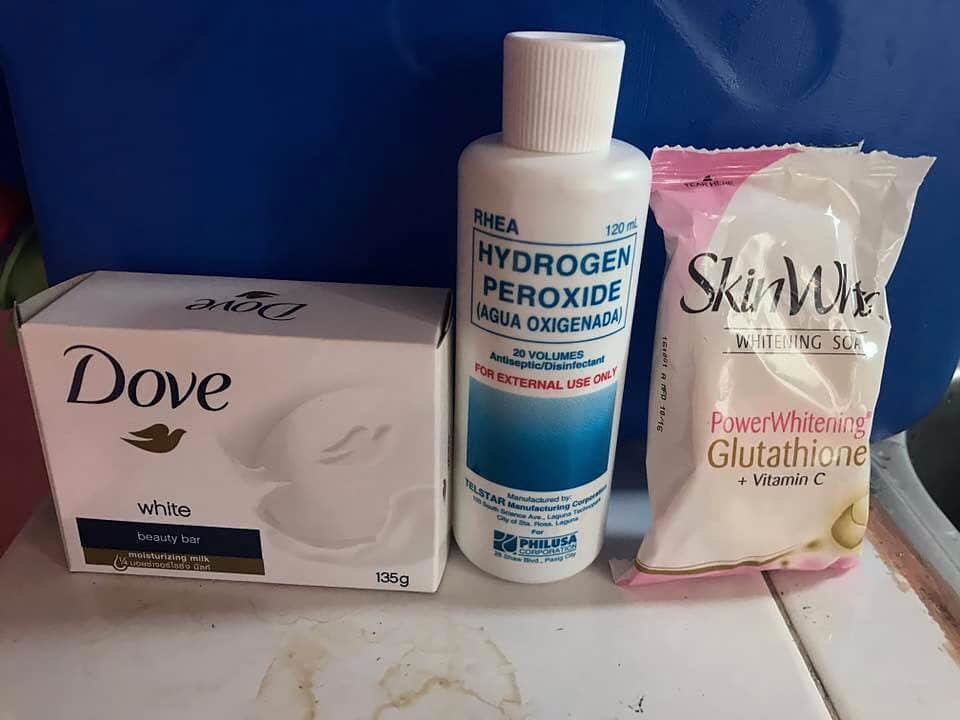 The stories and videos I've seen got me really curious about trying out this formula. So without further ado, let's proceed.
DIY Quick Bleack Skin Whitening Ingredients
Agua Oxigenada (Hydrogen Peroxide) – 10 or 20 Volume (3% or 6%)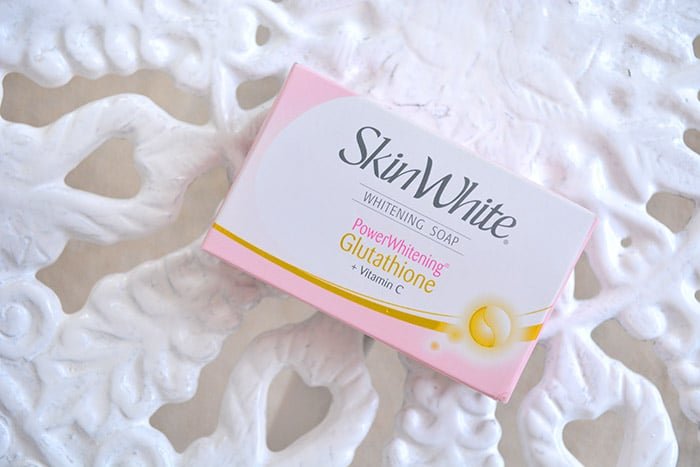 SkinWhite Power Whitening Soap Bar
Dove White Beauty Bar Moisturizing Milk – This will prevent this process from drying your skin too much.
Optional: Calamansi (5 pieces), Tawas Sachets (Haven't really tried this but saw this somewhere so I'm taking this one down, too.
Yup that's just it and you are ready to create the quick bleaching method at the comfort of your own home. You can have around two uses for each of these.
DIY Bleach Instructions
Get a mixing container, and grate half of the Dove soap and half of the SkinWhite Whitening soap so super fine.
Put around half of the bottle of Hydrogen Peroxide, then start mixing them until semi-dissolved, or if you really want to dissolve it completely, then much better.
Do not exceed on the amount of Agua Oxigenada as if may do more bad than good if you put a lot. If you're having a hard time trying to dissolve them, add a little bit of water.
Mixture should be ready! Wash your body first then dry it up.
After drying, start putting the mixture around your preferred area of the body, but NEVER on the face.
Final Review & Rating: [yasr_overall_rating] (2.4)
After around 3 uses, I can say that this ACTUALLY WORKS. But with a certain degree.
I find the whitening results just TEMPORARY. After around 1-2 days I've notice my skin just turning back to normal. This I realized while I'm still on my daily sunblock (I'm doing daily applications of it due to my current whitening regimens). I have only tried this a few times and I will have to update this blog after around 10 tries. The whitening effect might last longer for some (I've read a couple testimonials on Facebook), but alas, not for me.
So now I can say, I would really only do this whenever there is a quick event or gathering that needs that "glowing" look on my skin, just like when I do my Glutathione IV Whitening Drip.
But then, this works for some, and doesn't work for many. So in the end, it's all up to you should you want to try it. It doesn't cost that much anyway but still a risk to take of course. And for that I'm giving it less than half of the score. Too risky but lucky you if you gambled up to this method and got this actually working for you! Good luck!
Jeff' Final Tips
This is NOT to be used on face! Never. Hello Hydrogen Peroxide.
Know first if you have allergic reaction to any product, especially with Hydrogen Peroxide when applied to skin. Do skin patch tests first. If you find it too strong, try Volume 10 instead.
Disclaimer
Please use at your own discretion. Again, what works for other may not necessarily work for you. So stop using if you see any signs of irritation or any feeling of discomfort occurs.