This coming Friday, GOLD'S GYM PHILIPPINES will culminate what has been an amazing journey. 47 Finalists. 47 Fitspirational Stories. #StrongerWithGolds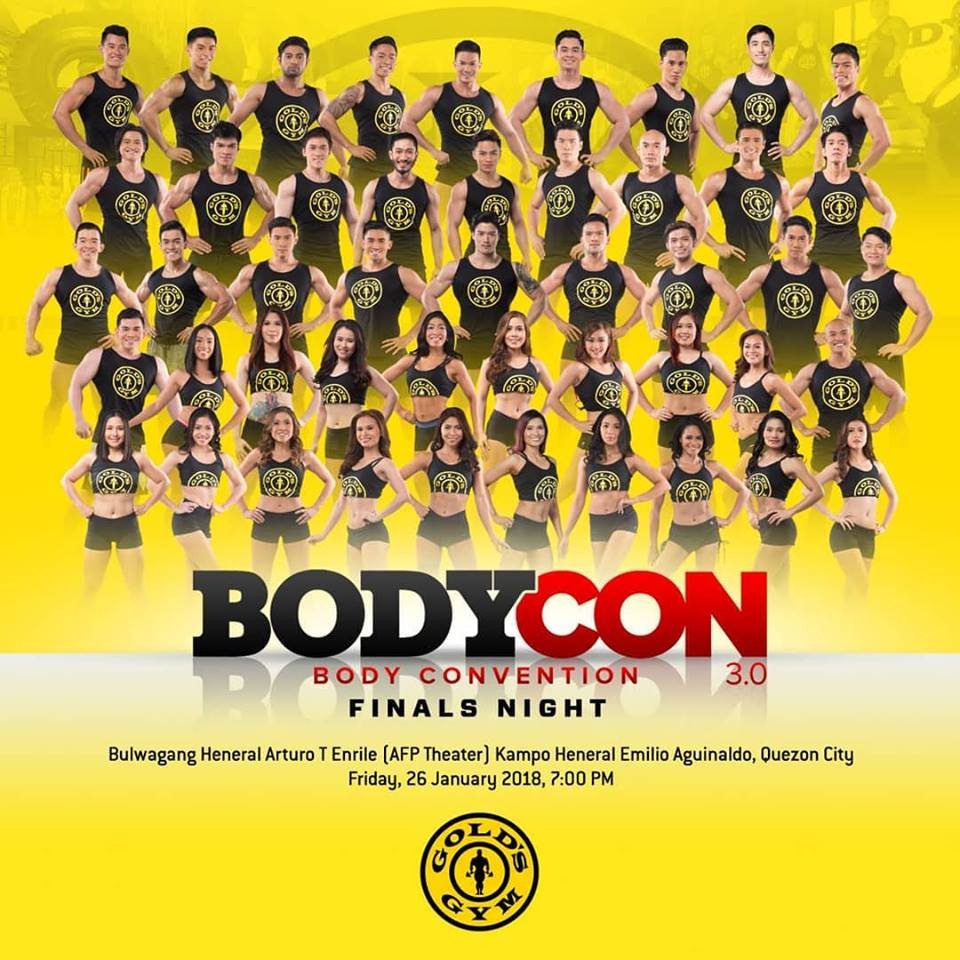 This coming January 26, Gold's Gym Philippines is about to award its newest fitness ambassadors that embody a hollistic concept of fitness and the one that transcend looks and superficial beauty. These iconic brands believe in the power of fitness to change lives, and came together in that momentous event to search for ambassadors that are able to inspire others to realize that same definition of fitness in their lives.
Take a quick look at the finalists and their unique stories here.
Gold's Gym Body Convention 3.0 Finals night will be held at Bulwagang Heneral Arturo T. Enrile (AFP Theater) at Kampo Heneral Emilio Aguinaldo in Quezon City.
See you there! Best of luck to the finalists with special mention to Mr. Melvin Te and my coach Joshua Gayta. Break a leg!
BodyCon 3.0 is brought to you by Gold's Gym Philippines, Muscle & Fitness Philippines, and SHAPE.