MANILA, PHILIPPINES – Since its establishment in 2007, Fitbit's mission has always been to make everyone in the world healthier. The company pioneered the wearables industry over 13 years ago, making fitness tracking a cultural phenomenon – helping you understand your health and wellness by tracking key metrics. Through the years, Fitbit has grown into a trusted and well-loved brand across the globe. With nearly 30 million active users helping each other stay motivated and achieve their goals, the Fitbit community is continuously growing into one of the largest online fitness communities in the world.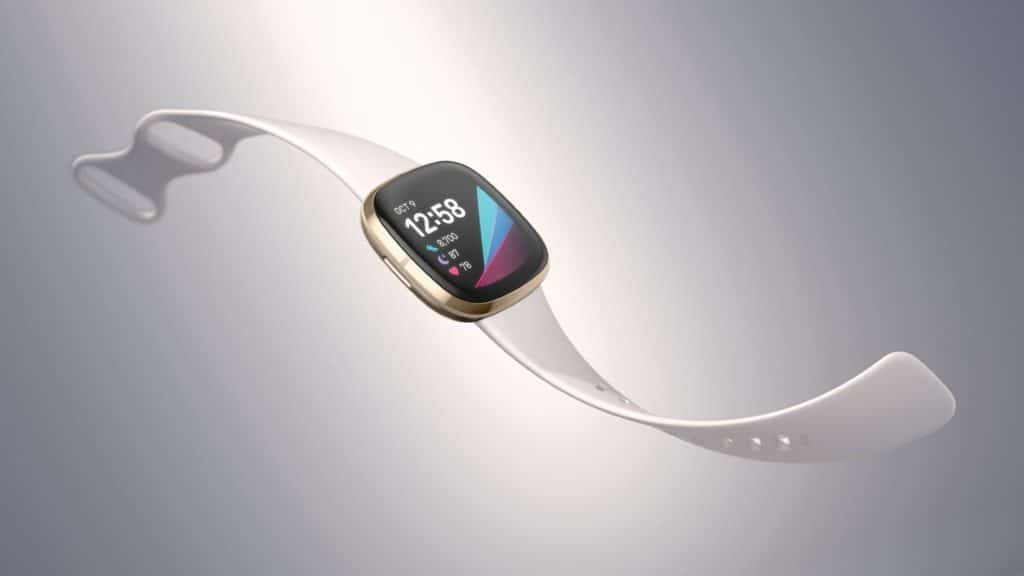 Building on its mission, Fitbit understands that the notion of health and fitness continues to adapt and evolve. With the global COVID-19 pandemic, people are now giving much more focus to health and fitness, during this time when it is most crucial. Keeping this in mind, Fitbit continues to lead the way for the wearables industry, as it aims to support the greater healthcare industry by addressing critical health concerns through its technology – one wrist at a time.
Detecting COVID-19 and pulmonary illnesses at its earliest stages
Fitbit has accelerated its critical research on illness detection with leading global institutions, such as Standord, Scripps Research, King's College London, and others, in order to determine if Fitbit devices can be used to detect potential signs of COVID-19. Early findings from the study[1] show signs of illness from metrics, such as breathing rate and heart rate variability 1-2 days before symptoms are reported by the user.
In January 2020, Fitbit released the Estimated Oxygen Variation graph so that all users of Fitbit smartwatches, Charge 3, and Charge 4 can be aware of oxygen variations in their bloodstream that may indicate changes in breathing during sleep. The New SpO2 clock faces allow Fitbit smartwatch owners to see their nightly average SpO2 level on-wrist.  In the future, we hope to develop a regulated SpO2 feature to help with illness detection, such as indicating potential chronic conditions, such as chronic obstructive pulmonary disease (COPD) and sleep apnea, or acute illnesses, such as COVID-19.
Identifying atrial fibrillation (AFib) to manage strokes and other heart concerns
Early this year, Fitbit launched the Fitbit Heart Study, its first large-scale, virtual study to validate the use of its wearable technology to identify episodes of irregular heart rhythm suggestive of atrial fibrillation (AFib), the most common form of heart rhythm irregularity and one of the most common causes of stroke.
As the pioneer of continuous wrist-based heart rate technology, Fitbit's PurePulse™ continues to deliver advanced heart rate technology. PurePulse 2.0  on the new Fitbit Sense uses an all-new multi-path heart rate sensor and improved algorithm, providing on-device and in-app notifications if heart rate goes above or below one's personal heart rate threshold. The Fitbit Sense is also the first Fitbit device with a compatible ECG app to assess your heart's rhythm for signs of AFib.   
Health tracking beyond step count
Back in 2009, Fitbit introduced its industry-leading sleep tracking and insights. The multi-day battery life enables Fitbit devices to provide advanced sleep tracking with Sleep Stages to measure deep, light, and REM sleep.  Users also see a Sleep Score each morning to help gauge their sleep quality — one of our most popular features.
Also Read: Fitbit 4 Charge Review Philippines: Superb Simplicity
Fitbit has always been associated with counting steps, and meeting that 10,000-step goal, in order to stay fit and healthy. However, Fitbit continues to innovate beyond step count by allowing its users to track other crucial health metrics, such as sleep, activity, and stress.
In March 2020, Fitbit introduced a new way to track activity through Active Zone Minutes (AZM). AZM is a personalized standard to track your physical activity beyond steps, measuring the time you spend in each heart rate zone and removing the guesswork of hitting the recommended 150 minutes of moderate or intense activity per week, which can lead to better overall health.
Recently, Fitbit launched a complete stress management solution, with the new Fitbit Sense. The Fitbit Sense is the world's first smartwatch with an on-device electrodermal activity (EDA) sensor to help you understand your body's response to stressors. With Fitbit Sense, you also get the new Stress Management Score to help you understand how your heart rate, sleep, and activity levels impact your psychological and physiological stress and overall health. Premium members can access 100+ meditation sessions and can see how their practice correlates with their mood.
'Get the latest of Fitbit's offerings
As there is no "one size fits all" approach when it comes to health and fitness, Fitbit aims to ensure that there is Fitbit for everybody through its expanding variety of smartwatch and fitness tracker options.
 Fitbit Sense, Fitbit Versa 3 and Fitbit Inspire 2 are available today for pre-order on Fitbit.com and online at select retailers, with broad worldwide availability starting in Q4 2020.
Fitbit Sense is available for PHP 19,490 in carbon/graphite stainless steel and lunar white/soft gold stainless steel. Fitbit Versa 3 is available for PHP 14,790 in black/black aluminium, pink clay/soft gold aluminium and midnight/soft gold aluminium.
Fitbit Inspire 2 is available for PHP 6,290 in black, lunar white and desert rose. Sold separately, accessories are available in premium Horween® leather bands in midnight blue or black double wrap, [i] mesh bands in silver and rose gold stainless steel, printed silicon band in bloom, classic silicone bands in black, lunar white and desert rose, and a new clip band in black, starting at PHP 1,390, available on Fitbit.com.
Fitbit Premium is available for PHP 519 per month or PHP 4,190 per year. For more information or to sign up for either membership service, visit the Fitbit app or Fitbit.com.
###
About Fitbit, Inc. (NYSE: FIT)
Fitbit helps people lead healthier, more active lives by empowering them with data, inspiration and guidance to reach their goals. Fitbit designs products and experiences that track and provide motivation for everyday health and fitness. Fitbit's diverse line of innovative and popular products include Fitbit Sense™, the Fitbit Versa™ family of smartwatches, Fitbit Charge 4™,Fitbit Inspire 2™, and Fitbit Ace 2™ activity trackers, and Fitbit Aria Air smart scale. Fitbit products are carried in approximately 39,000 retail stores and in 100+ countries around the globe. The Fitbit platform delivers personalised experiences, insights and guidance through leading software and interactive tools, including the Fitbit and Fitbit Coach apps, and Fitbit OS for smartwatches. Fitbit's paid subscription service,Fitbit Premium, provides advanced analytics and actionable guidance in the Fitbit app to help you reach your health and fitness goals. Fitbit Health Solutions develops health and wellness solutions designed to help increase engagement, improve health outcomes, and drive a positive return for employers, health plans and health systems.
Fitbit and the Fitbit logo are trademarks or registered trademarks of Fitbit, Inc. in the U.S. and other countries. Additional Fitbit trademarks can be found at www.fitbit.com/legal/trademark-list. Third-party trademarks are the property of their respective owners.
---
[1] https://blog.fitbit.com/early-findings-covid-19-study/
---
[i] Leather accessories are made of Horween® leather and other materials. All styles sold exclusively at Fitbit.com