Believe in the power of Love at First Cart. Achieve your fitness goals together. Get up to 50% discount on selected Fitbit products such as the flagship model, Fitbit Sense, Fitbit Versa 3, and more.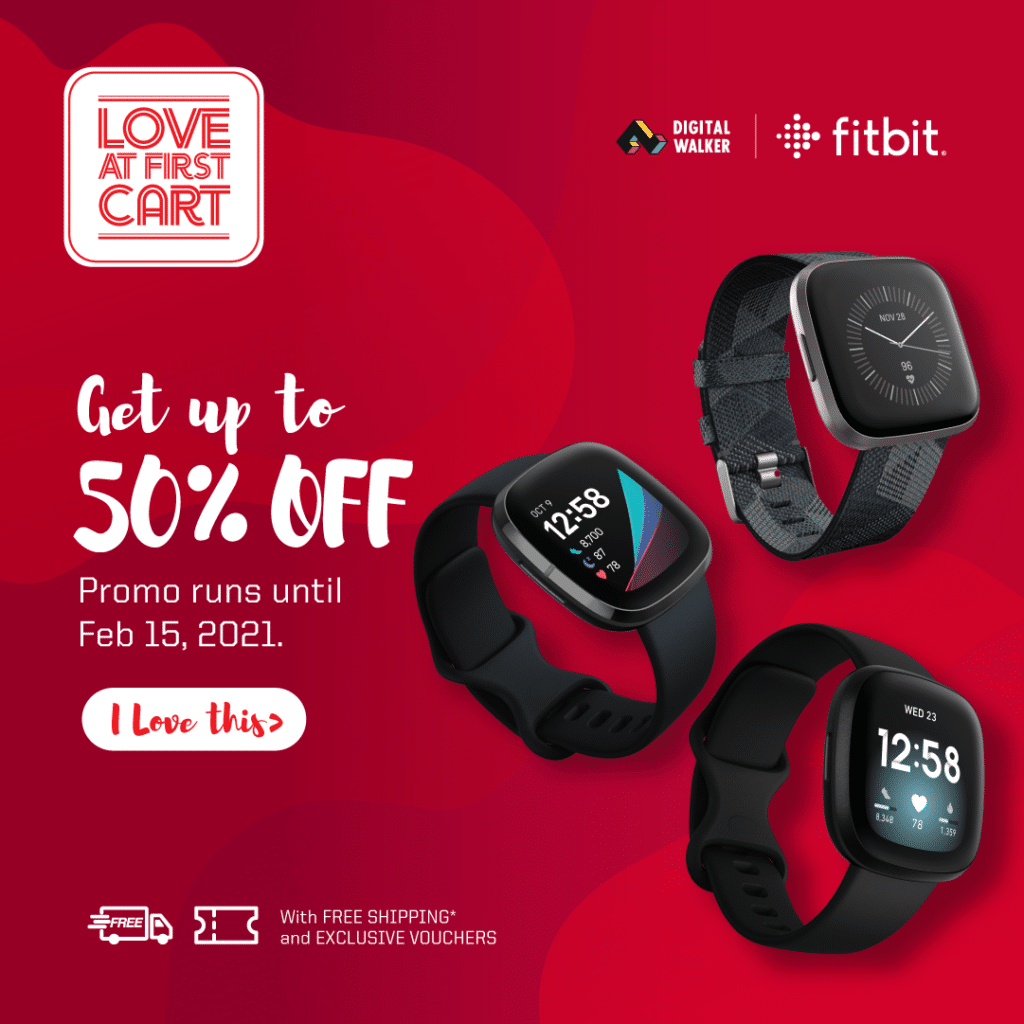 Hurry! Sale lasts until Feb 15 only.
Shop now at Fitbit Official Online Stores in Lazada or Shopee! Start here:
Fitbit Sense – https://shopee.prf.hn/l/61peZ3Z
Fitbit Versa 3 – https://shopee.prf.hn/l/rwN14j1
Also, enjoy free shipping nationwide except critical areas. So start engaging in that "couple goals" for fitness with Fitbit today!
#FitbitPH #LovAtFirstCart