MANILA, PHILIPPINES – As we enter our eighth month of living in a global pandemic, it's clearer than ever that many of our collective priorities have changed. It has been a challenging year, mentally and physically. Despite an increased focus on prioritizing wellness, many people are worrying more about their overall health and well-being, with increasing stress and anxiety levels.
New global data from Fitbit reveals that the Philippines took the fewest steps in APAC over the lockdown period in 2020, but was the 'most improved' when it came to sleep – increasing by 30 minutes during lockdown, and 25 minutes post-lockdown vs. 2019. Given these, we know that there is a need for us Filipinos to keep taking small steps towards improving our health and fitness. As Fitbit aims to help everyone step into a healthier world, you can get special offerings on select smartwatches and trackers starting November 11 for the Fitbit Health and Wellness Sale on Lazada and Shopee.
Trying to figure out which Fitbit to get? Here is a guide to help you figure out which Fitbit is fit for you:
Fitbit Versa 2
PHP 10,890 (PHP 2,000 off)
Need that extra push you need to get going? It's just a glance away. The Fitbit Versa 2 is an all-in-one premium smartwatch that uses heart rate, guidance and insights to help you reach your goals. It gives you all-day motivation with reminders to move and reach your step goal, as well as a deeper understanding of your health and fitness through guidance and insights on activity,
As we know that sleep plays a huge role in your health, the Versa 2's advanced sleep tracking features help you learn about your sleep, develop better habits, and wake up ready to take on the world. Sleep Score gives you insights on the quality of each
While helping you stay fit and healthy, the Versa 2 also allows you stand out in thoughtfully crafted design with its premium finish and beautiful display to give you that timeless, versatile look you can wear all day.
Also Read: Fitbit Shaping The Future of Health and Fitness Through Wearables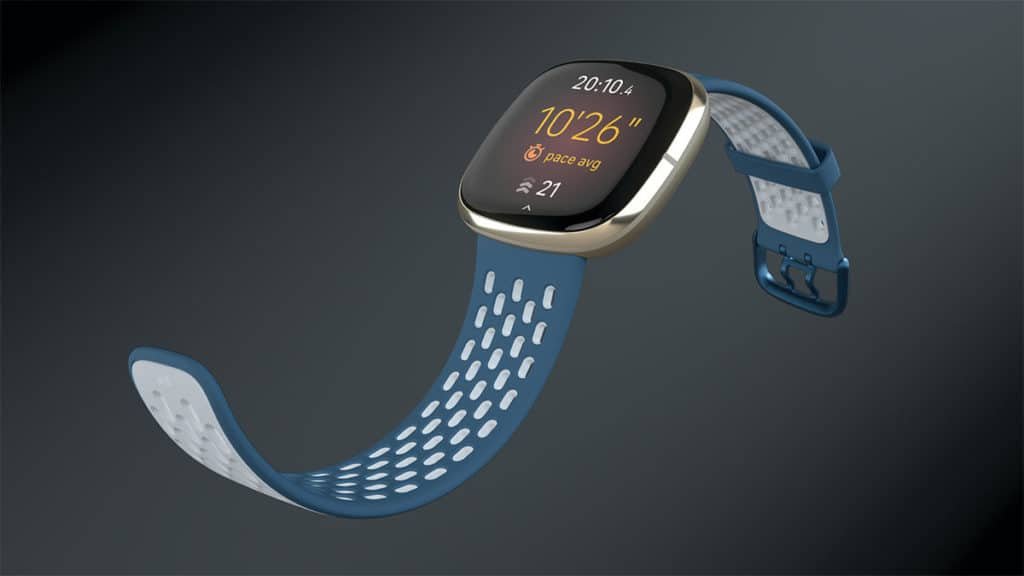 Fitbit Charge 4 and Fitbit Charge 4 SE
PHP 9,050 and PHP 10,350 (PHP 540 off)
If you're looking for something sleek while still having advanced fitness features, the Fitbit Charge 4 is the latest evolution of its most popular family of devices, is the one for you. Featuring Fitbit's most advanced combination of sensors and features, including built-in GPS and Spotify, Charge 4 delivers what you want most in a health and fitness tracker, paired with essential smart features and up to 7 days of battery life in a sleek, swimproof design, all at an approachable price. The Fitbit Charge 4 Special Edition (SE) comes in an exclusive granite reflective/black woven band plus a classic black band to swap out for workouts.
The Fitbit Charge 4 was the first device to house Fitbit's latest innovation, Active Zone Minutes, a new personalized standard based on your resting heart rate and age that tracks any workout that gets your heart pumping, from indoor biking to yoga, measuring the time you spend in each heart rate zone toward a weekly goal of 150 minutes.
Make every minute count and reach your goals with a deeper understanding of your body and activity with the Fitbit Charge 4.
Fitbit Inspire and Fitbit Inspire HR
PHP 3,020 and PHP 4,720 (PHP 1,570 off for both)
Get friendly guidance and serious motivation to build healthy habits that help you reach your weight and fitness goals with the Fitbit Inspire Family – friendly fitness trackers for every day. The Inspire family comes packed with activity and sleep tracking, 5+ day battery life, sleep tracking, and advanced calorie burn tracking.
With its sleek and user-friendly design, the Fitbit Inspire is perfect for anybody who wants to start their journey towards a healthier life. The Fitbit Inspire HR allows your health and fitness journey to go deeper with the added heart rate sensor to give you enhanced health and wellness support.
With the Fitbit Inspire family. reaching your goals has become a lot easier. Get all-day motivation and guidance to help you build healthier habits.
Fitbit aims to help you live a healthy, balanced life by tracking your all-day activity, exercise, sleep and weight. In these trying times, we know that health and fitness are more important than ever. A healthier lifestyle awaits you this 11.11 .
Starting November 11, you can get special offerings on Fitbit's range of smartwatches and trackers this 11.11 for the Fitbit Health and Wellness Sale on Lazada and Shopee.
Fitbit Health and Wellness Sale – 11.11 Deals
Charge 4 @P9050 (P540 off)
Charge 4 SE @P10350 (P540 off)
Inspire @P3020 (P1570 off)
Inspire HR @P4720 (P1570 off)
Versa 2 @P10890 (P2000 off)
Versa 2 SE @P12590 (P2000 off)
Ace 2 @P2990 (P1600 off)
Charge 3 @P6890 (P3000 off)
Charge 3 SE @P7690 (P3500 off)
Ionic @P10620 (P5070 off)
Ionic Adidas @P11620 (P6070 off)
Versa @P8890 (P5000 off)
Versa Lite @P6920 (P3470 off)