Previously, it was SJ San Juan who shared us his fitness story. And we can't wait to feature more of Pinoy #Fitspirations, so we're off to this guy who will also inspire you to move and get that body moving.
Next in line is Patrick Jerome Ngo, a licensed chemical engineer with a Master's degree in Chemical Engineering.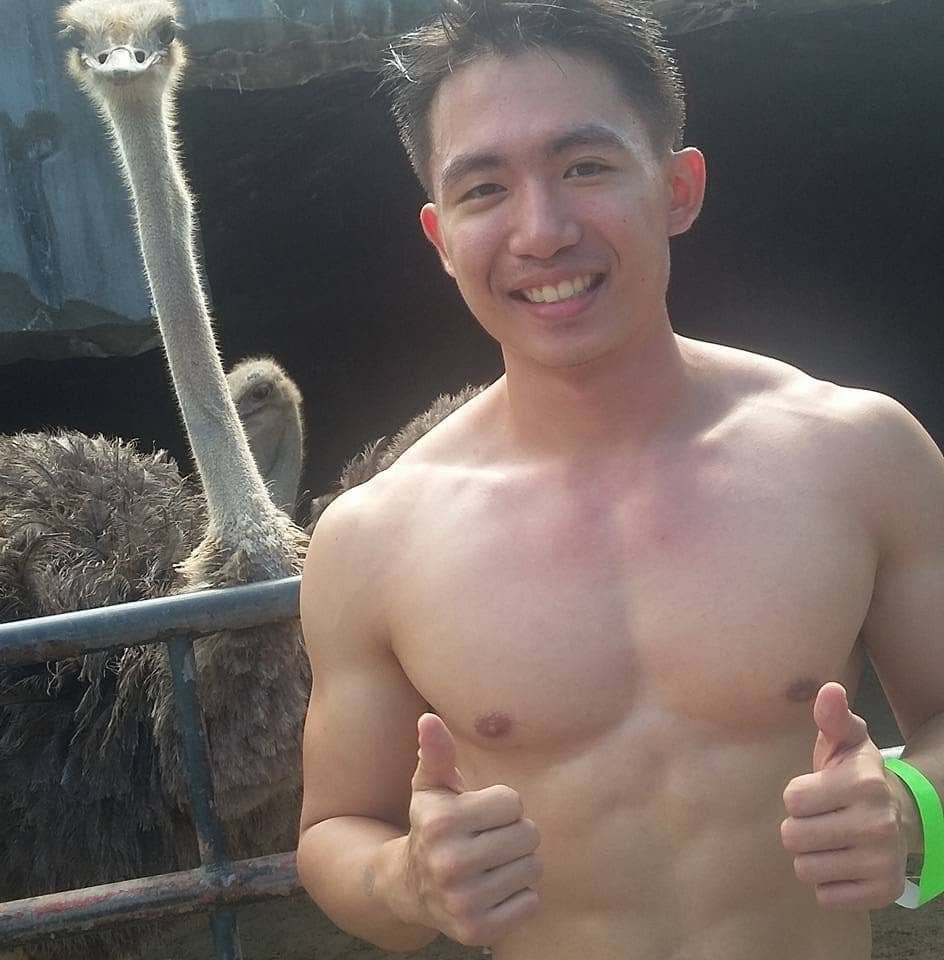 "First of all, i am honored to be featured in one of your blogs. I am a geek as it seems but I am very athletic as well. I am a dragon boat paddler from Manila Dragons and working out has been one of my passion. I currently work as a Sun Life Financial Advisor, which i really enjoy. So there, i am an advocate of fitness and financial security at the same time. Haha!"
So when did you realize that you have a passion in bodybuilding and overall fitness?
I was a fan of WWE. I envied how their body looks and ever since, I dreamt of achieving the same thing. So after graduation from college, i enrolled myself in one of the bakal gyms near our place. That was in 2011.
It's a different journey to hear from you as most people struggle in losing weight rather than gaining weight. What was your biggest motivation in getting the body you've wanted?
Well, it was not easy for me to achieve the look that i currently have. It took years also for me to gain weight. I was a hard gainer.
I can say that I am a goal-getter, I will achieve something if i really want it. And so, i didn't give up and kept trying hard. I took supplements before and just lift and lift. I get my motivation from the little improvements I see from the way I look. They say that once you see results, it will become addictive. Well, that's true.
4 years of looking fit and in great shape since 2013, with almost no bulking or cutting periods: How do you manage to stay consistent?

Actually, it was not the case. In the last quarter of 2014, I became lax. I also gained weight: I ate a lot of junk like french fries and camote cue more often. So, i had to do more cardio and be stricter with my diet to be back in shape. From there, I realized that maintaining my current physique is easier than getting back into it. In short, it is an all-year summer for me. I just don't see the point of bulking if I want to be lean in the end. I guess, to each his own, and my goal is just to be lean and just improve from there.
Can you take us quick to your training routine? What is it like?
Sure. I do 4 days of workout and 1 day rest and the cycle repeats.
Day 1. Upper chest. Lower Chest.
Day 2. Back, Shoulders
Day 3. Lower chest. mid chest
Day 4. Legs, Shoulders
Day 5. Rest
Day 6. Mid chest. Upper chest
Day 7. Back, legs
Increasing weights. 5-6 sets.
In your own opinion, how many hours for a bodybuilder would it require for a normal workout and how many times a week?
I do it as quickly as I can. My friends are actually telling me that I workout too fast. So I think, the ideal is about 1-2 hours a day. As long as you're finished, that's it. Less breaks, more intense workout.
Any sample diet you'd like to share? What's your favorite food that SHOULD always be ready in the kitchen?
Hmmm i always tell this to anyone who asks me: no rice, less salt, less sweets, less oil, less preservatives. Then eat every three hours.
Oh, and I always eat chicken, camote and egg whites.
#RelatableFitness Question: Do you allow yourself to have cheat days too? If you do, what are your favorite foods you allow yourself to indulge in?
Yes! I cheat almost everyday. There is a Sbarro near Gold's Gym DLSU and I love their great white pizza. So i order that once or twice a week.
Actually, I just eat whatever I like once a day. I have my set meals in the morning to afternoon and one cheat meal a day.
I know this in particular: You don't stack ANY supplements on your diet. How do you keep in shape with no supplemental support?
Yes, since December 2016, i stopped taking supplements. Actually, I just experimented and I was surprised with the results. It is better in my opinion. I just eat more than usual and lift heavier. 😀
What are your current fitness goals right now? Do you plan on joining a competition this year?
I want to have bigger legs! and bigger butt! Haha so i would be a whole package! I also wanna join Gold's Body Con next year. 😀
Before we end this interview, what's your biggest advise to those who wants to have that beach body with washboard abs, too?
Just be persistent. Results dont show overnight. You have to work hard for it and you have to want it really bad.
Follow Patrick's journey and get to know him more thru his Facebook at https://www.facebook.com/pjngo21  or follow him on Instagram at https://www.instagram.com/pjngo21/.